ACT Prep Courses in Hong Kong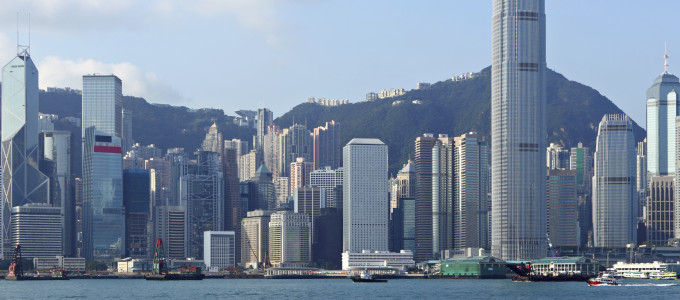 Manhattan Review is a global educational services company that specializes in test prep for international students. Our ACT learning options in Hong Kong range from ACT prep courses (available either on-site or online) to ACT private tutoring and ACT practice tests. Manhattan Review has been a leading test prep company since we were founded in 1999, and we have helped thousands of students around the world accomplish their goals of high test scores and selective university acceptance. We understand the importance of flexibility in test prep learning, and this is one reason why we offer several learning plans and modes of delivery. The traditional classroom experience is reflected in our on-site ACT prep courses, which meet at convenient times and locations around Hong Kong. Our in-person private tutoring features customized instruction and focused ACT skill development at the student's own pace. Tech-savvy ACT students will appreciate our innovative online ACT courses, which offer all of the advantages of remote learning. Whichever option you choose, you'll receive the industry's most rigorous course materials, original instructional methodologies, and highly qualified instructors.
The current ACT averages for all test-takers are 20.4 English, 20.8 math, 21.4 reading, 20.9 science, 6.9 writing, and 21.0 composite. ACT has established a set of College Readiness Benchmarks, which are 18 English, 22 math, 22 reading, and 23 science, but these are merely broad guidelines that apply to college-level abilities in general (these benchmarks are far too low for realistic chances of acceptance to highly selective universities). An ACT composite score of at least 30 is needed in order to make an applicant competitive at highly ranked institutions. 56% of the most recent class of first-year students at Brown University, for example, received ACT composite scores of 33 or higher, with 88% at 29 or above. At the University of Pennsylvania, the 25th–percentile ACT score for admitted students is 32 (this means that 75% of these students were at this score level or higher). With the help of Manhattan Review's effective ACT instruction, Hong Kong students can achieve elite ACT scores if they devote sufficient effort to their studies.
Manhattan Review has helped countless Hong Kong students get accepted to their first-choice schools. Our former test prep clients have been admitted to Harvard, Yale, Princeton, Stanford, the University of Chicago, Georgetown, the Massachusetts Institute of Technology, Carnegie Mellon, UC Berkeley, Cornell, Columbia, Dartmouth, the University of Virginia, and many more. Our past students have been hired by some of the top companies in the United States and in Hong Kong. Some have accepted jobs with Fortune 500 firms, including United Technologies, Lockheed Martin, Wells Fargo, Bank of America, and Enterprise Products Partners. Others have been hired by prominent businesses in Hong Kong, such as Bank of East Asia, Advanced Card Systems, Hong Kong Express Airways, the Taylor Brunswick Group, and Sun Hung Kai Properties. For more information on Manhattan Review's ACT prep courses, private tutoring, and practice tests in Hong Kong, contact us today by email, phone, or online.
Hong Kong
Phone: +852 5808 2704

Primary Course Venue:

Grand Hyatt
1 Harbour Road
Hong Kong
China

NOTE: We do NOT typically have staff at the venue, so email us before visiting the venue.
Meet a Hong Kong ACT Tutor: Bertrom S.
Bertrom S. began his ACT tutoring career 10 years ago in his home town of Boston. First hired by Manhattan Review in 2013, he has been a member of our Hong Kong team of ACT teachers since 2015. He has now taught ACT prep courses and private tutoring sessions to several hundred students from a variety of academic and cultural backgrounds, and his ACT clients have been accepted to a number of selective universities.
Bertrom holds a bachelor's degree in philosophy from the University of California-Los Angeles and a master's degree in English literature from the University of California-Davis. In addition to his teaching duties, he is currently employed by a Hong Kong technology company that offers multimedia-infused instructional aids. In his spare time, Bertrom enjoys live music, a rigorous exercise program, and discussing current events.