ACT Prep Courses in Glasgow (Scotland)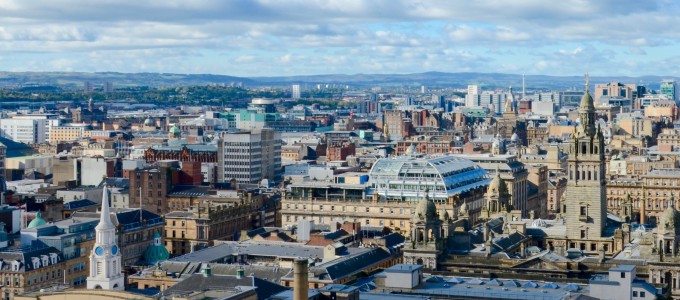 While the ACT is not as widely recognized and taken as the more popular SAT, it is still one of the most widely studied standardized tests and is a potentially critical step for the high schoolers who choose to take the exam for the purposes of getting into their choice of college. Students who are looking for the best ACT preparation assistance in the Glasgow area should look to Manhattan Review for the strongest variety of options for ACT preparation, which have been offered to students and refined to keep up with the current state of the exam since 1999. Students who work with Manhattan Review will have the ability to utilize any combination of study options such as group courses, private tutoring, and practice exams to ensure that they are able to get the study course that they feel is best suited to their needs. They will also be able to use the variety of benefits that Manhattan Review offers to assist their preparation and ensure proper coverage of strengths and weaknesses.
Students who work with Manhattan Review will have access to instructors who have many years of experience with helping high school students to prepare themselves for their standardized tests, and practice exams that are updated on an annual basis that ensures they are an accurate reflection of the most recent version of the exam's formatting and content. Manhattan Review's group courses and private tutoring can be taken either in-person or online depending on what the student feels would be best for their course of study, and students who work with one of Manhattan Review's private tutors in-person have the ability to work with the instructor at any mutually convenient location in the Glasgow area that allows for flexible scheduling and an easier commute. Manhattan Review's private tutors can also offer their students the ability to customize their lesson plans as both parties see fit, to ensure that they are able to get proper coverage of the material for the day of the exam.
Students who have worked with Manhattan Review for the process of learning the material that is covered on the ACT have managed to use their instruction to gain a stronger knowledge of the material that is covered on the test, along with a greater ability to execute their knowledge on the day of the exam. Students who have worked with Manhattan Review have managed to use their improved score to get into a wide variety of schools in and out of the Glasgow area, including Harvard, Yale, University of Glasgow, New York University, Princeton, Emory, Stanford, Rice, University of Chicago, Bates, UCLA, Penn State, and many others. Students have also managed to translate their academic backgrounds at these schools into careers at a wide variety of companies, including Fortune 500 companies such as Pfizer, Verizon, Bank of America, and many more. Call or email an academic program advisor today to learn more about Manhattan Review's offerings for the ACT.
Glasgow
Primary Course Venue:

Glasgow Marriott Hotel
500 Argyle Street
Glasgow G3 8RR, Scotland

NOTE: We do NOT typically have staff at the venue, so email us before visiting the venue.
Meet a Glasgow ACT Tutor: Jane C.
Jane C. has been helping high school students prepare for standardized tests such as the SAT and ACT since her own time studying at University of Glasgow, where she earned a master's degree in education. She now works as a teacher and tutor in the Glasgow area and serves a wide variety of students looking for assistance with Manhattan Review.
Jane's many years of experience with helping students who are looking for assistance with standardized tests have also given her plenty of experience with the process of helping them understand what the basic fundamentals are that they will need to succeed on the exam, and how to teach them. In her spare time, she plays tennis and spends time with her dogs.