ACT Prep Courses in Frankfurt (Germany)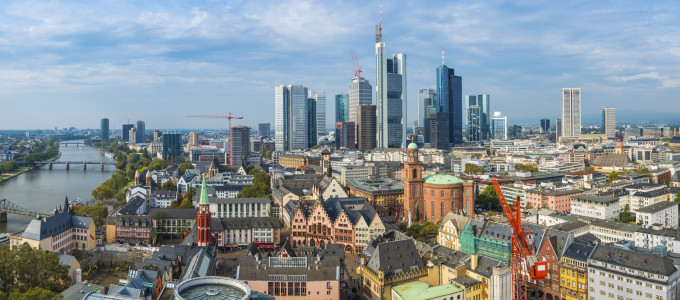 Students taking the ACT must become proficient in a variety of academic skills in order to receive the high scores expected by selective universities. Manhattan Review in Frankfurt offers ACT learning plans that have a long history of boosting ACT performance, including on-site ACT prep courses, ACT classroom instruction in online interactive format, and private ACT tutoring. ACT practice tests that mirror the content and structure of the real exam are also available. Manhattan Review is a test prep company that has been teaching students around the world how to receive the test scores expected or required by elite universities since we offered our first courses in 1999. Our comprehensive ACT offerings in Frankfurt include thorough coverage of ACT content, testing approaches, and techniques for organizing study plans. Our ACT instructors and tutors have years of experience teaching students how to succeed on the ACT, and their methods and styles of teaching are both engaging and accessible. Receive details on Manhattan Review's ACT prep services in Frankfurt by contacting us today.
High ACT scores are associated with much stronger chances of university acceptance. Manhattan Review's ACT clients have been admitted to a long list of prestigious postsecondary institutions, including Princeton, Stanford, MIT, Harvard, Dartmouth, Yale, the University of Pennsylvania, the University of Virginia, Carnegie Mellon, Johns Hopkins, Duke, Georgetown, UCLA, the University of Michigan, UC Berkeley, Brown, Columbia, and Cornell. Among our past students who have chosen to go into the private sector, some have been hired by Frankfurt companies, such as Deutsche Bank, IG Farben, S. Fischer Verlag, Lufthansa Consulting, and Arabesque Partners. Others have accepted jobs with Fortune 500 companies, including Dow Chemical, Express Scripts Holding, State Farm Insurance, Lockheed Martin, and United Technologies. The public sector also employs a number of our past test prep clients, especially government agencies, charitable foundations, and institutes for scientific research. Long-term planning is essential to a lifetime of success. With Manhattan Review's ACT prep courses and private tutoring in Frankfurt, you can start preparing for college right away.
The ACT was taken by approximately 59% of the most recent U.S. high school graduating class for which data are available, and about 86% of these new high school graduates planned on pursuing postsecondary education. The ACT has established benchmark scores for each exam section, which are intended to indicate readiness for college coursework. 64% of students taking the ACT met the benchmark for English, 46% in reading, 42% in math, and 38% in science, and only 28% were deemed college-ready in all four areas. In ACT math and science, nearly half (49% and 48% respectively) were three or more points below the benchmark. All of the above statistics highlight the importance of adequate preparation for the ACT. Students who receive professional ACT instruction are much more likely to succeed than students who do not. Manhattan Review's ACT prep courses and private tutoring in Frankfurt help students achieve ACT scores that impress the admissions committees at selective colleges and universities.
Frankfurt
Primary Course Venue:

Sheraton Frankfurt Congress Hotel
Lyoner Strasse 44-48
60528 Frankfurt
Germany

Phone: +49-69-9073-2266

NOTE: We do NOT typically have staff at the venue, so email us before visiting the venue.
Meet a Frankfurt ACT Tutor: Josef H.
Josef H., a Frankfurt native, is a graduate of the University of Virginia (bachelor's degree in political science), the University of Maryland (master's degree in political science), and Pennsylvania State University (master's degree in education). He returned to his home city in 2015 after teaching ACT prep in the United States for seven years.
Josef has taught ACT prep courses and private tutoring sessions in both on-site and online contexts, and his teaching is therefore highly flexible. "There is a group dynamic that is unique to every class, and each individual student has his or her own set of academic and personal challenges," he says. "In my teaching, I make adjustments that are both large and small to accommodate each specific situation."