ACT Prep Courses in Evanston (Illinois)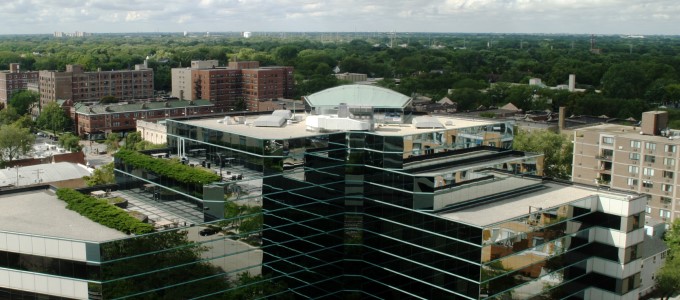 Manhattan Review is the best choice for Evanston students seeking ACT prep services of the highest quality. We are known in student communities around the world for the effectiveness of our teaching and the test score results that we produce. Our ACT prep offerings for students in Evanston include group ACT instruction in on-site format, one-on-one ACT tutoring customized to the needs of each student, convenient and practical online ACT courses, and ACT practice tests. Manhattan Review, an international test prep company founded in New York City in 1999, has improved test scores and college admission prospects for thousands of students over our many years in business. The keys to our success are flexibility in educational delivery and course formats, differentiated approaches to instruction, and the most qualified instructors in every city we serve. Manhattan Review ACT students learn how to use their existing skills and knowledge to become highly proficient test-takers with all the necessary abilities for elite ACT scores. Evanston students cannot find better ACT instruction anywhere in the greater Chicago area.
The number of students choosing the ACT for undergraduate university admission has gone up substantially in just a few years. About 1.67 million students took the ACT in 2012, and the total number of test-takers in 2016 was almost 2.1 million (an increase of over 25%). For the overall group of ACT students, this increase has caused a decline in mean composite scores, from 21.1 in 2012 to 20.8 in 2016. However, the average ACT scores of students accepted to the most selective universities in the United States have improved over roughly the same period. At Yale University, 75% of freshmen scored at least 31 on the ACT in 2012, and in 2015, three-quarters of new students received ACT scores of at least 32. At Georgetown University, middle-50% ACT composite scores were between 29 and 33 in 2010. By 2015, the 25th-75th percentile score range at Georgetown was 30-34. Competitive ACT scores at prestigious schools are now higher than ever before, but students who secure the best ACT prep instruction have every opportunity to meet or exceed these standards.
Evanston students can enroll in Manhattan Review's ACT private tutoring and ACT prep courses with confidence in our past track record. Our ACT clients have been accepted to all of the best undergraduate programs in the United States, including the Massachusetts Institute of Technology, the University of Chicago, Northwestern, Harvard, Stanford, Johns Hopkins, Yale, Princeton, the University of Pennsylvania, the University of Michigan, Cornell, Columbia, Carnegie Mellon, the California Institute of Technology, Georgetown, Duke, Emory, Tufts, Vassar, and UC Berkeley. Our former students are regularly hired by Fortune 500 companies and firms in Evanston (Valero Energy, Twenty-First Century Fox, Proctor & Gamble, ZS Associates, First Bank & Trust, Bernard Food Industries, and Arc Technology Group, just to name a few). Learn more about how Manhattan Review's Evanston ACT prep services can help supercharge your future prospects. Contact us right away for details on our ACT course offerings or for any other information you require.
Evanston
Primary Course Venue:

Manhattan Review GMAT GRE LSAT Prep
Evanston Teaching Center at the Hilton
1818 Maple Ave
Evanston, IL 60201

Phone: (847) 425-4381

NOTE: We do NOT typically have staff at the venue, so email us before visiting the venue.
Meet an Evanston ACT Tutor: Arlow T.
Arlow T. is a proud native of Houston, Texas, and like many of his fellow Texans, he is a devoted football fan. A graduate of the University of Texas-Austin and the University of Texas-San Antonio, he has been teaching ACT prep since 2011. He has been living in the Chicago area for the past three years, and recently moved to Evanston with his wife and young son.
Arlow has quickly developed a reputation as one of Evanston's most effective ACT tutors and classroom instructors. His students enjoy his results-oriented instruction as much as they like his big Texas personality. His ACT students have been accepted to Northwestern, the University of Chicago, the University of Michigan, and several Ivy League institutions. When's he's not teaching or watching football, Arlow enjoys spending time with his family.