ACT Prep Courses in El Paso (Texas)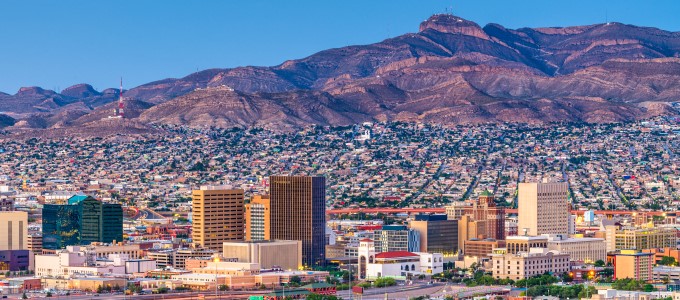 Keeping great grades? Check. Involved in clubs and community service? Check, check. Top percentile ACT scores? Manhattan Review is here to help you check off your final box as you prepare to apply to elite colleges and universities! Create your admissions packet with confidence that you will stand out among the crowd. Each year, more and more students are applying to colleges and universities, which means that ACT scores have to be even more competitive. In generations past, an average ACT score and good grades could get you into some of the top programs, but now top El Paso students know that in order to show their first-choice programs the potential they possess, they have to reach high percentile scores on standardized assessments. Manhattan Review offers El Paso students a full range of ACT study support, including practice ACT tests, online and on-site small group courses, and on-site or online one-on-one tutoring to meet any learning style and scheduling need. For more than 20 years, we have been continuously updating and improving our course materials and instructional methodologies. Don't settle for less – contact us today to find out how Manhattan Review can help you achieve your academic goals.
Over the past 20 years, we at Manhattan Review have seen an upward trend for the use of the ACT by prospective college students for admissions and scholarship qualification. Achieving a score in the highest percentiles ensure you a bright future with financial security. Throughout all steps of this phase of your life, securing a top score on the ACT can help you. As you probably already know, the most competitive programs in the country are constantly having to up their standards to meet the quality of student applying. The first step for you is to secure yourself a spot in one of these elite programs. What many students do not realize is that there are many financial doors which are opened with a certain subset of scholarships being reserved for students who achieve top marks on the ACT or SAT. Finally, studies have shown that on average, students who attend the most selective colleges and universities earn close to two times the salary of a person attending a less selective program. Invest now in yourself and watch over the years as this one choice pays off in dividends.
At Manhattan Review, we are proud to have worked with students who have achieved amazing things. Taking their raw talent and using our world-class methodologies, materials, and top-notch instructors, we have helped thousands of students achieve the ACT scores they needed to gain entrance into elite programs such as the University of Texas Austin, the California Institute of Technology, Cornell, Harvard, Yale, Princeton, the University of Chicago, the Massachusetts Institute of Technology, the University of California Los Angeles, Brown, the University of Virginia, the University of Pennsylvania, Emory, Washington University in St. Louis, and many more. Still other Manhattan Review alumni have since graduated from their top-choice programs and work for many of the world's top companies, including Fortune 500 firms such as Archer Daniels Midland, Cardinal Health, Verizon Communications, Google, and Marathon Petroleum. Our former students have also accepted jobs at El Paso companies, including Western Refining, AT&T, Boeing, USAA, Prudential Financial, and many exhilarating civilian opportunities with the US military and DEA. At Manhattan Review, we're proud of our past, and we are looking forward to our future as we focus on helping the next generation of university students reach their goals.
Meet a El Paso ACT Tutor: Camille H.
Camille has been with Manhattan Review in El Paso since 2010, specializing in ACT and SAT preparation. She was educated at the University of California Berkeley where she earned her bachelor's degree in English before continuing on to earn a master's degree in secondary English Education. She is a California native who moved to El Paso after completing graduate school.
Camille brings with her a wealth of classroom experience which helps with both the development and use of curriculum and the know-how to connect with students from all backgrounds. She has a knack for quickly identifying students' weaknesses and having a plan of action to address them before they take the ACT or SAT. She has helped several hundred students increase their scores on all sections of the ACT, and these students have been accepted to a long list of elite institutions, including major research universities, selective liberal arts colleges, and large state schools. If you don't find her in the classroom, you can bet she will be camping, hiking, and fishing with her husband and two sons.