ACT Prep Courses in Dubai (United Arab Emirates)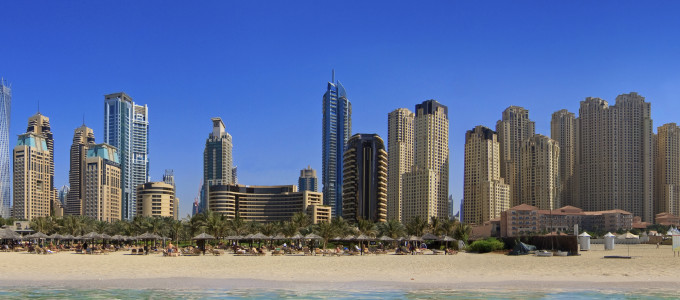 In recent years, the ACT has become the most widely used college admission test in the United States. More and more college applicants are choosing the ACT over the SAT than ever before. Manhattan Review in Dubai meets the ACT needs of local students with several rigorous ACT prep options, including on-site ACT classes, online ACT group instruction, and private ACT tutoring, and we also offer ACT practice tests. All of our ACT offerings feature comprehensive approaches to ACT content, the most effective ACT study techniques, and the most advantageous test-taking strategies, and our ACT learning plans are also characterized by convenience in scheduling and (for on-site options) practicality of location. Founded in 1999, Manhattan Review has many years of experience teaching students around the world how to maximize their test scores and university admission prospects. Get started on the best ACT prep available in Dubai right away by contacting Manhattan Review. We'll be happy to provide details and answer your questions by phone, email, or online.
Among students accepted to the Massachusetts Institute of Technology's most recent class of first-year students, 47% submitted ACT scores with their applications. The middle-50% ACT score range for these students was 33-35 composite, 34-36 math, 33-35 English, and 8-10 writing. Approximately 97% of enrolled MIT students who took the ACT scored 30 or better, and MIT did not accept any applicants with ACT scores below 24. At UC Berkeley, 49% of successful applicants took the ACT, 75% of whom scored at least 29 composite. Only about 7% of new UC Berkeley students received ACT scores below 24. The majority of first-year students at the University of Wisconsin-Madison (55%) were in the 24-29 ACT composite score range, with 41% at 30 or higher and less than 4% below 24. Preparing for the ACT necessarily involves the calculation of target scores, and university applicants are advised to set goals that exceed the averages of their preferred schools.
Manhattan Review has taught thousands of students in Dubai and other major cities around the world how to most effectively prepare for the ACT scores expected by selective universities. Our test prep clients have been accepted to prestigious schools such as MIT, Princeton, Yale, Harvard, Stanford, the University of Pennsylvania, UCLA, Dartmouth, Carnegie Mellon, Cornell, Georgetown, Duke, the University of Chicago, Vanderbilt, Johns Hopkins, and the University of Michigan. Dubai companies, including Advanced Global Trading, Jetex Flight Support, Nakheel Properties, dnata Travel Services, and Zabeel Investments, have hired our former test prep students. We've also seen our past clients hired by New York Life Insurance, World Fuel Services, Archer Daniels Midland, Dow Chemical, JP Morgan Chase, and other Fortune 500 companies. Past Manhattan Review students now work in almost every imaginable field, from the liberal arts to the hard sciences. Start preparing for your future academic and professional accomplishments today with Manhattan Review's ACT prep courses and private tutoring in Dubai.
Dubai
Primary Course Venue:

Park Hyatt Dubai
Baniyas Rd
Dubai, United Arab Emirates

NOTE: We do NOT typically have staff at the venue, so email us before visiting the venue.
Meet a Dubai ACT Tutor: Emile A.
Emile A., who grew up in Geneva, Switzerland, is a graduate of the University of California-Santa Cruz (bachelor's degree in computer science) and the University of Oregon (master's degree in education). A full-time software designer for a Dubai tech firm, he has been teaching ACT prep on the side since 2010. He is an experienced ACT instructor in all types of ACT courses (on-site classroom, online, and individual tutoring).
Emile enjoys applying his conceptual skills in the classroom. "When I'm designing software, I often use the concept of reverse-engineering, where I start with a desired result and work my way backwards to figure out how that result was achieved," he says. "When I encounter problems in the ACT classroom, the same approach often proves effective." While he was studying in the United States, Emile became a fan of American football, and he now roots for the Los Angeles Rams.