ACT Prep Courses in Colorado Springs (Colorado)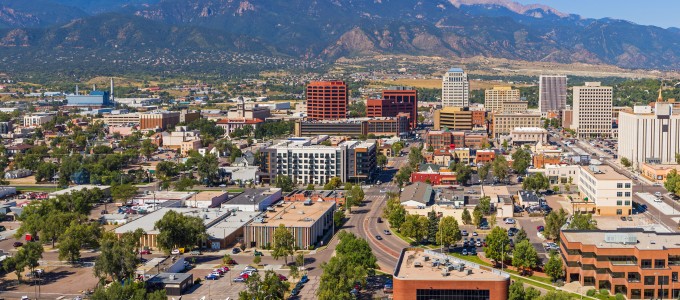 While the ACT is still not quite as popular as the universally-known SAT, an increasing number of colleges are accepting both and the number of students who take each test is rapidly evening out. Students who choose either exam can receive assistance on their test preparation in the form of the offerings that Manhattan Review can provide. Manhattan Review has been providing ACT exam preparation since 1999 and has helped students in and out of the Colorado Springs area to take advantage of the resources it can provide and boost their performance on the day of the exam. Manhattan Review's offerings for students looking to prepare themselves for the ACT include group courses, private tutoring, and practice exams that can be taken individually or in combination with one another to ensure a higher level of performance on the test. Manhattan Review can also provide these services in an in-person or online context depending on what the student feels is best for their study plan.
Manhattan Review's study options all come with benefits that make them the best choice for students in the Colorado Springs area to take advantage of in their study process. Our practice tests are updated annually to reflect the current formatting and content on the ACT exam. Our instructors are also kept updated on the current edition of the exam so they can provide their students with the most relevant possible guidance, with several having taken the exam in their own right and scoring very highly. Our private tutors can offer flexible scheduling and the ability to customize the lesson plan so the student's strengths and weaknesses can be handled in an appropriate manner to result in a more well-rounded performance on the exam itself. Students who choose to work with their instructor in-person can work with them in a mutually agreed upon location in the Colorado Springs area that is beneficial for both parties.
Students who have taken advantage of Manhattan Review for their preparation on the ACT exam have received a variety of academic benefits as a result of their work with their study instructors. Students have performed better on the day of the exam and received a higher score, resulting in increased confidence in their test-taking abilities and study habits. Students have also managed to translate their higher scores into admissions success at various colleges both in and out of the Colorado Springs area, such as University of Colorado at Colorado Springs and Colorado College for schools in the area and Harvard, Yale, Brown, Emory, Stanford, Columbia, Oxford, and many more out of the area. Students have also translated their successful admissions at these schools into careers at Fortune 500 companies such as Microsoft, Dell, JP Morgan and Chase, Bank of America, General Motors, Walmart, and more. Call or email an academic program advisor today to learn more about what Manhattan Review can offer you in your ACT exam preparation.
Meet a Colorado Springs ACT Tutor: Susanna M.
Susanna M. grew up in Los Angeles but moved to Colorado Springs to study at Colorado College and has stayed in the area ever since. She has been helping students with their SAT and ACT preparation as both a group course instructor and private tutor with Manhattan Review since her time at Colorado College, which was inspired by her own strong performance on the ACT exam.
Susanna has helped several students with a wide variety of different disciplines and interests perform well on the standardized tests that college admissions committees weigh as part of their decision-making process. She encourages students in various ways to help them relate different parts of the exam to each other and make it feel as part of a unified whole. When she is not helping students with their standardized test preparation, Susanna likes to play and attend hockey games.