ACT Prep Courses in Cairo (Egypt)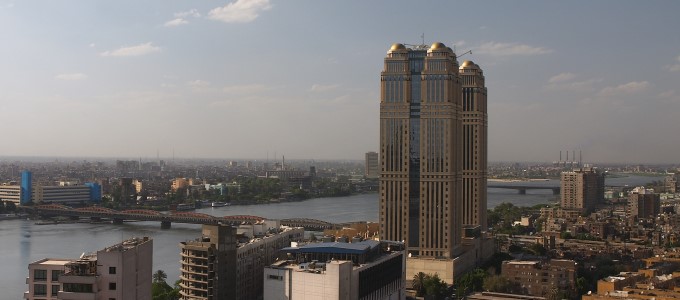 Universities that require standardized testing for admission will usually accept the ACT instead of the SAT, and the former has become a much more popular option in recent years. Manhattan Review is an international education company that offers all of the necessary services for outstanding ACT performance to students in Cairo. Our on-site ACT prep courses are designed for students who learn most effectively in traditional classroom contexts. For ACT students who enjoy the convenience of studying at home via the latest in educational technology, our ACT online courses are probably the ideal option. Students who wish to receive the most focused and customized ACT instruction available should choose our ACT private tutoring, which features one-on-one sessions with a highly qualified tutor. Regardless of which learning plan you choose, you'll need to assess your progress and organize your study plans, and our ACT practice tests are indispensable to both goals. Manhattan Review has been promoting student success since 1999, and will be happy to give you more information about our ACT services for Cairo students by phone, email, or online.
Manhattan Review has helped thousands of students in Africa, Asia, North America, Europe, and South America get accepted to the schools that they aspire to attend. Our clients have become undergraduate students at Ivy League schools (including Harvard, Princeton, and Yale), top public universities (such as the University of Michigan, the University of Virginia, and UC Berkeley), and highly selective liberal arts colleges (Swarthmore, Amherst, and Carleton). Though high school GPA, extracurricular activities, and letters of recommendation are obviously important, almost all selective schools primarily accept applicants with high test scores. Many institutions do not have minimum ACT requirements, but the average score ranges for accepted students demonstrate high expectations. Applicants admitted to prestigious universities, in most cases, will have received composite ACT scores of 30 or higher. In order to compete with thousands of fellow applicants, Cairo students must produce test scores that meet or exceed these standards.
Manhattan Review's professional ACT instruction has produced countless favorable learning outcomes for students around the world. We ultimately define success by the accomplishments of our clients, whose academic achievements have led to rewarding careers in the private and public sectors. Some of our students have accepted jobs at Cairo firms and at Fortune 500 companies, including 123, Vodafone Egypt, EUC Construction, Egyptian General Petroleum Corporation, Microsoft, General Electric, United Technologies, and New York Life Insurance. Others have gone to work for the public, at charitable foundations, schools, government agencies, or research institutes. It's been said that life is like a game of chess in that everything depends on a few moves made at the very beginning. Start executing your plan for the future today with Manhattan Review's ACT private tutoring and ACT prep courses in Cairo.
Cairo
Primary Course Venue:

InterContinental Citystars Cairo
Corniche El Nil
Cairo 11511, Egypt

NOTE: We do NOT typically have staff at the venue, so email us before visiting the venue.
Meet a Cairo ACT Tutor: Jessie R.
Jessie R., who grew up in Omaha, Nebraska, demonstrated an aptitude for standardized tests at an early age. He was a standout high school student who scored in the top 1% on both the ACT and the SAT, leading to a full scholarship to the University of Nebraska. After completing his bachelor's degree in philosophy magna cum laude, he went on to earn a master's degree in education from the University of Missouri.
Jessie has now been a professional educator for nine years, teaching a variety of high school courses as well as ACT and SAT prep. He was initially hired by Manhattan Review in 2011, and has been affiliated with our Cairo office since 2016. His student evaluations regularly feature effusive praise such as "great instructor, great course," "he made everything click for me," and "I can't believe how much this teacher improved my test scores."