ACT Prep Courses in Brussels (Belgium)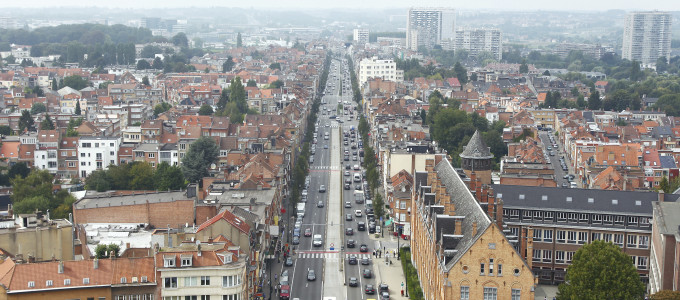 Brussels students preparing for the ACT can achieve ambitious score goals from Manhattan Review's professional ACT instruction. Available ACT learning plans for students in Brussels include online ACT prep courses, on-site ACT group classes, online or on-site ACT private tutoring, and ACT practice assessments. Manhattan Review has been a leader in American standardized test preparation for university admission since 1999, and thousands of students have reached their goals as a direct result of our teaching. Manhattan Review students learn how to become proficient in all ACT sections, how to maximize the effectiveness of their study time, and how to use savvy test-taking strategies to further improve test score results. Student engagement is one of our educational priorities because of its benefits for the retention of material and the productivity of study. Manhattan Review's engaging instructional methodologies produce results superior to those of our competitors. Our firm hires only the best ACT tutors and instructors in Brussels, all of whom have impressive academic credentials and substantial profiles of teaching experience. Learn more about Manhattan Review's ACT prep services by calling, emailing, or contacting our Brussels office online today.
Manhattan Review's ACT prep courses and private tutoring have helped Brussels students gain admission to a large number of top American universities, including Columbia, Princeton, the Massachusetts Institute of Technology, Harvard, Johns Hopkins, Georgetown, the University of Virginia, Carnegie Mellon, the University of Chicago, Stanford, UC Berkeley, and many more. Numerous former Manhattan Review clients from all over the world are now engaged in successful careers at organizations in the private and public sectors. Some have been hired by Fortune 500 companies (including Capital One Financial, Berkshire Hathaway, New York Life Insurance, Wells Fargo, JP Morgan Chase) or top firms in Brussels (such as Belgian Investment Company for Developing Countries, Proximedia Group, TCR International, AG Insurance, and National Bank of Belgium). Others have pursued careers in teaching, civil service, research, or philanthropy. Your future begins with the best possible university application credentials. Manhattan Review's ACT prep courses and private tutoring in Brussels will help you get started on a path toward a successful life.
According to testing statistics provided by ACT, the average total score over the past several years is about 21. Because the total score is simply the average of all sectional scores, it is not surprising that these sectional scores are also about 21 on average (although there is some fluctuation, with the English and Readings sections having the lowest and highest mean scores, respectively). ACT considers scores of 27 or higher to be appropriate for "highly selective" universities, defined as those with a majority of students in the top 10% of their high school graduating class. The actual average scores at the most selective universities, however, are often considerably higher than 27. The middle-50% range (the 25th through the 75th percentiles) at Brown University, for example, is 31-34. At the Massachusetts Institute of Technology, the average ACT score is approximately 34. Testing statistics make the high level of competition in university admissions obvious, and prospective college students must pursue every opportunity to gain an advantage. Manhattan Review's ACT prep services in Brussels help our clients submit impressive applications to their preferred colleges and universities.
Brussels
Phone: +32-2-808-5163

Primary Course Venue:

Sheraton Brussels Hotel
Place Rogier 3
Brussels 1210, Belgium

NOTE: We do NOT typically have staff at the venue, so email us before visiting the venue.
Meet a Brussels ACT Tutor: Stavros G.
Stavros G. ("Stav" to his friends, colleagues, and students) has been an ACT tutor in Atlanta, Seattle, and Brussels since 2011. He is also an experienced secondary educator, teaching for eight years at a public high school in the state of Washington. Stav first moved to Brussels in 2017, and he has since become a highly respected member of our local team of ACT tutors.
Stav's academic credentials include a bachelor's degree in English from the University of Washington and a master's degree in education, also from the University of Washington. His ACT tutoring is regularly raved about by his students, many of whom have been accepted to universities ranked in the top 50 in the United States. In his spare time, Stav is an avid hiker and outdoorsman who enjoys travel and spending time with his fiancée.