ACT Prep Courses in Brooklyn (New York)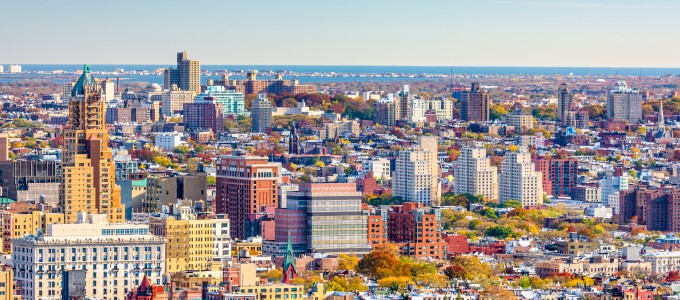 Students who have chosen to take the slightly less popular, but well known ACT exam as opposed to the SAT exam may find themselves wondering how to prepare differently for that exam as opposed to the SAT. Students in the Brooklyn area who are looking for assistance for preparation on the ACT exam should look to Manhattan Review for the best test prep in the area. Manhattan Review has been helping students in the Brooklyn area since 1999, and is the best resource in the New York area for students who would like to take advantage of a wide variety of study options. Manhattan Review's offerings for ACT preparation involve any combination of group courses, private tutoring, and practice exams that the student sees fit to take on in order to help them in the preparation process. Students who work with Manhattan Review's study options also have the ability to utilize the unique benefits that Manhattan Review offers for ACT preparation.
Students who take advantage of the study options offered by Manhattan Review have the ability to work with their instructor either in-person or online regardless of whether they opt for group courses, private tutoring, or both. Manhattan Review students will be working with an instructor who has helped many high school students each year with the process of preparing for the SAT and ACT exams, and students who work with an in-person private tutor with Manhattan Review can choose any mutually convenient location in the New York City area to receive their instruction. Manhattan Review's practice exams are updated on an annual basis to accurately reflect the ACT exam's formatting and content, and students who work with one of Manhattan Review's private tutors can customize their lesson plan as they feel is necessary to allow themselves a course of study that accurately reflects their own strengths and weaknesses on the ACT's material.
Students who have worked with Manhattan Review for the process of preparing themselves for the ACT exam have managed to improve their confidence, time management skills, and knowledge of the material in order to turn in a stronger performance on the day of the exam. Students who have worked with Manhattan Review for their ACT preparation and subsequently gotten a higher score have managed to translate it into acceptance at a wide variety of universities, ranging from New York's own Columbia and New York University to schools outside of the city such as Harvard, Yale, Oxford, Cambridge, Brown, Emory, Princeton, UCLA, Penn State, University of Chicago, Bates, Kenyon, Massachusetts Institute of Technology, and many more. Students have also translated their academic backgrounds at these schools into careers at a wide variety of companies, including New York based Fortune 500 companies such as Verizon, Pfizer, Citigroup, Morgan Stanley, and many others. Call or email an academic program advisor today to learn more.
Brooklyn
Primary Course Venue:

Manhattan Review Prep
Sheraton Brooklyn
228 Duffield Street
Brooklyn, NY 11201

Phone: (212) 316-2000

NOTE: We do NOT typically have staff at the venue, so email us before visiting the venue.
Meet a Brooklyn ACT Tutor: Eliza O.
Eliza O. grew up in the New York City area before moving to Detroit for some time after graduating from Brown with a Master's in English. She spent several years in the area working as an English teacher and tutor for standardized tests, and now works with Manhattan Review to help students in Brooklyn and elsewhere in the general New York City area.
Eliza's approach to helping high school students with learning the material on exams such as the ACT and SAT has been adjusted as necessary for the needs of each individual, with specific focus paid to the material where the student requires the most assistance. Eliza spends her time playing various musical instruments when not teaching and tutoring her students.