ACT Prep Courses in Malleswaram (Bangalore, Karnataka)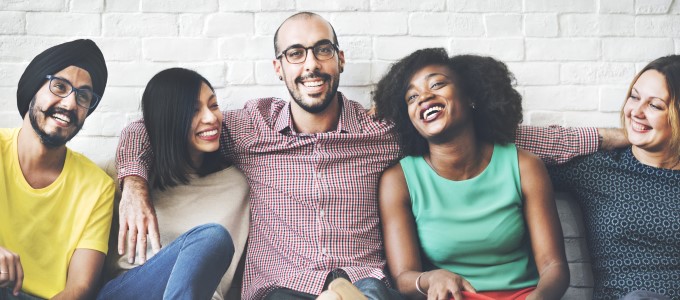 Manhattan Review ACT Prep in Malleswaram
Manhattan Review's ACT offerings in Bangalore facilitate elite test scores and more compelling undergraduate university applications. Our ACT learning plans may be taken either online or on-site in Bangalore, and we have a handful of group and individual ACT offerings from which to choose. We also offer Bangalore students with highly useful diagnostic ACT practice exams that help give direction to ACT curricula and aid in the evaluation of ACT abilities at all levels of the preparation process. Manhattan Review, a company established in 1999, is known around the world as the top tier resource for global test-takers, and we teach this type of student more effectively than any other firm. Our ACT instruction has eased admission to a large number of selective undergraduate programs at American universities, such as Yale, Harvard, the Massachusetts Institute of Technology, Princeton, Stanford, Princeton, Carnegie Mellon, Georgetown, Tufts, the College of William & Mary, Columbia, and many more. Outstanding companies in Malleswaram, including Brave New World, Idiom Design and Consulting, Strides Shasun, and Ittiam Systems, have hired former Manhattan Review students. Begin reaching those true ambitions with Manhattan Review's ACT coaching and group courses for university applicants in Bangalore.
Currently, the ACT is the most widely taken test for undergraduate university admission in the USA, with over 2 million yearly test-takers. The ACT competes for students with the SAT, and this competition has been good for both assessments. Almost every American university will accept or consider either standardized exam, and there is little indication of any actual preference in college admissions (although the percentages of students who take one exam or the other can vary by institution). If a given student finds the ACT to be a better demonstration of their academic advantages, he or she can select that test without worrying about any disadvantages in the application screening process. Manhattan Review's one-on-one ACT coaching and ACT group classes in Bangalore get students ready for all sections of the exam with comprehensive instruction in ACT study techniques, ACT exercises, as well as ACT testing tactics. Get started on Bangalore's best ACT coaching by getting in touch with Manhattan Review today (we're available to talk about your ACT learning needs by phone, by email, or online).
The Manhattan Review 'Turbocharge Your ACT' Series is Considered the Best ACT Prep Material Available
Test-takers who complete the Turbocharge Your ACT series learn how to receive high ACT scores through a comprehensive approach to the acquisition of all required ACT skills, and students all over the world have enhanced their ACT abilities by utilizing Manhattan Review's ACT guides. The most recent edition of the series is architected to offer accessible yet rigorous ACT instruction for all types of ACT learners. Manhattan Review's ACT prep books consist of thorough examinations of each ACT section, copious practice exercises, and helpful test-taking tips. Covering all of the required material in ACT math, English, science, and reading from the most basic through the most advanced levels, the Turbocharge Your ACT series is the best study resource from the early beginning stages to the completion of the preparation period. Regardless of your score goals, background, or preferred learning style, Turbocharge Your ACT is your most effective resource for thorough ACT preparation.
Why Manhattan Review ACT Coaching Centers are the Best in Bangalore Malleswaram
Manhattan Review provides the most dependable ACT private coaching and group instruction in Bangalore, and our teaching has helped thousands of students reach their goals for postsecondary study. Manhattan Review's ACT clients get accepted to the best universities, showing that our teaching consistently gives way to the outcomes our students want. The qualifications of our instructors, the engaging nature of our teaching approaches, the quality of our class materials, and our top-notch student support services all contribute to the effectiveness of our Bangalore ACT services. Our ACT clients from years past have used their degrees from top universities to pursue careers with Fortune 500 companies and Bangalore businesses, including Massachusetts Mutual Life Insurance, JP Morgan Chase, Walgreens Boots Alliance, Ujjivan Small Finance Bank, Four Seasons Wines, Express Scripts Holding, MYMO Wireless, Avesthagen Limited, and Ather Energy. Manhattan Review's ACT services get students prepare for success in higher education, which leads to careers of real achievement.
About Manhattan Review's Founder Prof. Dr. Joern Meissner
Joern Meissner created Manhattan Review's first test prep courses in 1999, and his unique approach to test preparation quickly became a global educational services company that provides professional instruction for the ACT, GRE, SAT, GMAT, TOEFL, IELTS, LSAT, and other standardized tests. Prof. Dr. Meissner is also a business school educator with more than 25 years of experience teaching core MBA and elective courses at the University of Mannheim, Lancaster University Management School, the University of Hamburg, and other institutions. Business topics on which he has published include pricing strategy, revenue management, and dynamic decision-making. Prof. Dr. Meissner graduated from Columbia Business School with a PhD in Management Science as well as the University of Hamburg with a diploma in Business Management. He developed new elective classes for the MBA curriculum (such as Supply Chain Management and Advanced Decision Models) at Lancaster University Management School, and he also instructs executive education to professionals in the business arena.
Bangalore Malleswaram
Course Venue: Malleswaram, Bangalore, Karnataka, India