ACT Prep Courses in Athens (Greece)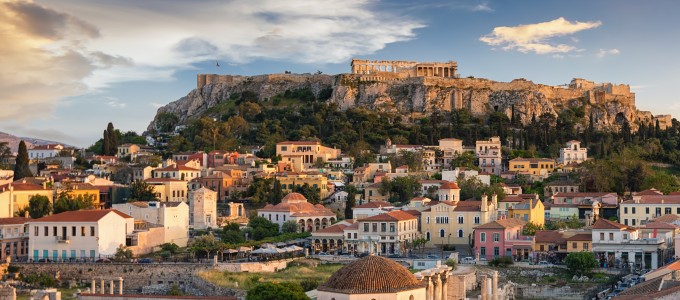 Although the ACT may not have the same prevalence level as its renowned counterpart, the SAT, it still retains its status as the second most frequently undertaken standardized examination worldwide. Consequently, it assumes a crucial role in the academic journey of students aspiring to exhibit their comprehensive grasp of pertinent subject matter, substantiating their eligibility for esteemed educational institutions. Receiving support while preparing for the ACT can significantly enhance your performance on the pivotal day of the examination. For Athens students seeking expert guidance in their ACT exam preparation, Manhattan Review is the premier choice in standardized test assistance. Manhattan Review has supported students within and beyond the Athens community for over two decades in their journey toward standardized test success. Since its establishment in 1999, our esteemed institute has been committed to equipping students with the necessary tools and strategies to excel in assessments like the ACT. To ensure a tailored and comprehensive learning experience, we provide diverse options, including engaging group courses, personalized private tutoring, and invaluable practice exams. Our exceptional resources and expert guidance prepare students to achieve their academic ambitions and surpass their expectations.
Students can effectively utilize Manhattan Review's study options, individually or in combination, as they are thoughtfully curated into convenient packages. The revered educators at Manhattan Review have lent their expertise to numerous high school students in their quest to excel on the ACT exam. We are delighted to extend our exceptional services, which include both group courses and private tutoring, tailored to suit the individual preferences of our esteemed students – whether they prefer in-person instruction or the convenience of online sessions. Manhattan Review's respected private tutors provide a uniquely tailored experience, allowing students to choose between online or in-person sessions. We understand the importance of accommodating individual preferences, allowing each student to embark on their preparation journey optimally. Students who opt for in-person tutoring with one of Manhattan Review's esteemed private tutors can select a mutually agreeable venue within the splendid Athens area, facilitating an atmosphere that promotes the necessary knowledge for the upcoming examination. Furthermore, our highly skilled tutors can tailor lesson plans according to each student's requirements, ensuring comprehensive attention to their abilities and disadvantages.
Students who have had the privilege of collaborating with Manhattan Review in their journey toward ACT exam preparation have cultivated a profound comprehension of the examination's content. This newfound knowledge has not only propelled them towards successful admission into their desired educational institutions, thanks to their enhanced test scores. It has also empowered them to excel in their academic pursuits, owing to a heightened understanding of the intricate concepts encompassed within the exam. Students who have had the privilege of partnering with Manhattan Review during their ACT preparation journey have been able to leverage their enhanced scores to gain acceptance into institutions beyond Athens, including distinguished universities like Harvard, Yale, Williams College, Pomona College, University of the Witwatersrand, University of Edinburgh, University of Sydney, University of Chicago, Massachusetts Institute of Technology, Oxford, Cambridge, as well as prestigious local institutions such as Panteion University. The educational foundation acquired at these venerable institutions has allowed students to embark on diverse professional paths, with notable success stories emerging in prominent organizations like Papadopoulos E.J., Folli Follie, Jumbo S.A., OPAP, and Cosmote, among numerous others. Call or email one of Manhattan Review's academic advisors today to discover your ACT prep options.
Athens
Primary Course Venue:

Hilton Athens Hotel
46 Vassilissis Sofias Avenue
Athens 11528, Greece

NOTE: We do NOT typically have staff at the venue, so email us before visiting the venue.
Meet an Athens ACT Tutor: Vassiliki C.
Vassiliki's upbringing in the United Kingdom cultivated her passion for academic excellence and her dedication to assisting students in preparing for standardized tests like the SAT and ACT. While at the University of Leeds, where she attained a Master's degree in marketing, she further honed her expertise in educational guidance. Vassiliki now imparts her comprehensive knowledge and expertise to students in the Athens area, serving as a highly sought-after Manhattan Review tutor.
Vassiliki's approach to supporting students in their preparation for standardized exams like the SAT and ACT has been honed through her extensive educational background, extensive experience working with diverse students worldwide, and dedicated practice of the test material. In her leisure moments, Rachel indulges in enriching food tours, where she savors the finest culinary delights Athens has to offer while immersing herself in the city's captivating food culture.