ACT Prep Courses in Arlington (Texas)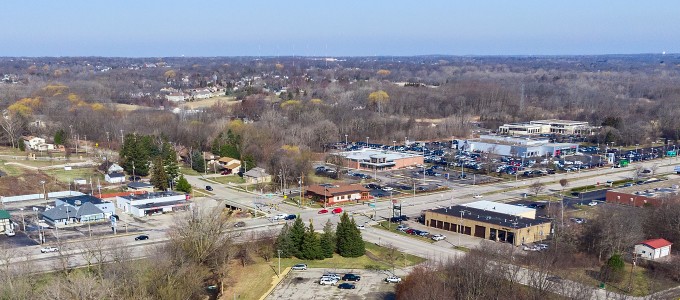 Regardless of whether a student who is in high school and looking at colleges is interested in taking the SAT or the ACT as their standardized test, Manhattan Review can offer a wide variety of options to help them in their study time. Manhattan Review has been helping students with both exams since 1999, and we offer ACT preparation for both Arlington residents and students around the world. Students have their choice of working within a group course, on their own with a private tutor, or utilizing our practice exams to prepare themselves for the test. Our study methods and practice tests are updated on an annual basis so as to best represent the current formatting and subject matter that is likely to be represented on the exam in future editions. We also offer flexibility in terms of whether you work online or in-person for group courses and private tutoring, with either option available according to the preferences of the student.
While the ACT is still generally taken less than the SAT, the divide between them is shrinking, and the ACT is still the second most widely taken standardized test. The fact that an increasing number of schools do not have a preference for which test is submitted allows for students to take the one they feel best suits their needs and preferences. Using Manhattan Review's practice tests allows students to see which exam they are better suited for. With such a high number of students potentially taking the ACT, having an instructor who can guide you along the way in your studying is an increasingly safe bet for reaching your maximum potential and getting a high score on the exam. Students who utilize private tutors with Manhattan Review can work on a flexible schedule and if they choose our in-person option, can work with their tutor in a mutually agreed upon location in the Arlington area.
Students in the Arlington area who have utilized Manhattan Review for their ACT preparation have had their scores on the ACT exam increase thanks to the quality of our preparation ensuring a stronger set of skills to ensure a higher test score on the day of the exam. The higher scores that Manhattan Review students have earned has resulted in them getting into universities both in and out of the Arlington area. Schools with Manhattan Review alumni include University of Texas at Arlington, Rice University, University of Chicago, Harvard, Emory, Brown, William and Mary, Emerson, and many other schools around the world. Students have also managed to use their subsequent academic performances at these schools to launch successful careers both in and out of the United States, including at Fortune 500 companies such as Microsoft, Apple, Dell, General Motors, Bank of America, JP Morgan and Chase, and many others. Call or email an academic program advisor today to learn more about Manhattan Review's ACT preparation offerings.
Arlington
Primary Course Venue:

Manhattan Review Prep
Sheraton Arlington
1500 Convention Center Dr
Arlington, TX 76011

Phone: (212) 316-2000

NOTE: We do NOT typically have staff at the venue, so email us before visiting the venue.
Meet an Arlington ACT Tutor: Heidi S.
Heidi S. has been helping students with their ACT preparation since she moved to the Arlington area shortly after finishing her education at Rice University. She moved to Texas from New York City to gain a Master's degree in education, and now works as a math teacher in addition to her tutoring work (she tutors both group courses and individual students) with Manhattan Review.
Heidi grew up in a family that spoke multiple languages, and has experience with assisting students for the TOEFL and IELTS due to her experience with the Spanish language that is common in the Arlington area. Between this and her work as a math teacher, she has experience with both sections of the ACT and experience with explaining how they relate to each other. In her spare time, Heidi likes to cook and travel.