ACT Prep Courses in Antwerp (Belgium)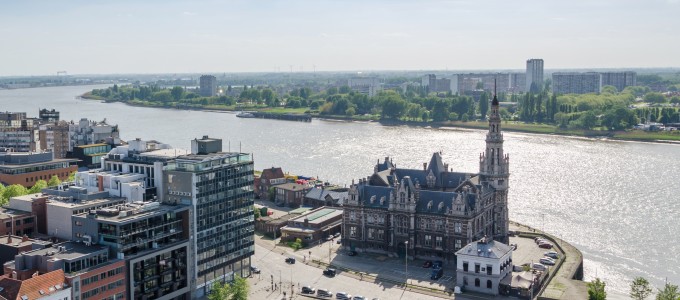 The ACT, a highly regarded standardized test, offers students a unique opportunity to showcase their intellectual prowess and secure admission into their desired academic institution. Given its competitive nature, it is paramount for students to diligently prepare to maximize their chances of attaining a remarkable score on the day of the examination. Manhattan Review is the quintessential choice for students in the Antwerp area seeking outstanding ACT preparation. With an unparalleled selection of standardized prep options, we offer the finest resources for effectively and comprehensively preparing for the ACT and other standardized exams. Since 1999, Manhattan Review has provided extensive educational solutions for students residing in Antwerp. Those who entrust their academic journey to Manhattan Review access diverse options tailored to their specific needs. These options include the flexibility to opt for individual or combined approaches as part of comprehensive packages, such as group courses, personalized tutoring sessions, and simulated exams.
Students who choose to work with Manhattan Review to learn the material covered on the ACT can utilize various benefits that come with their choice of study options. Manhattan Review prides itself on its commitment to excellence by continuously updating our practice exams to align with the latest format and content of the ACT. Our instructors possess a wealth of experience in guiding students toward success on the ACT and diligently stay abreast of the exam's evolving structure. Manhattan Review proudly allows students to select in-person or online settings for their desired group courses or private tutoring sessions. Students who prefer collaborating with Manhattan Review's educators receive flexible scheduling, enabling them to tailor their study sessions following their unique aptitudes, areas for improvement, and advancements. Moreover, they are welcome to meet their esteemed mentors at a compatible venue of their choice within Antwerp.
Through their collaboration with Manhattan Review, students have acquired the necessary knowledge and skills to comprehend the ACT's structure and subject matter comprehensively. Consequently, they achieved elevated scores on the day of the examination. Numerous students, who have engaged in the educational guidance provided by Manhattan Review, have witnessed a remarkable enhancement in their ACT scores. These outstanding achievements have opened doors for them to secure admissions in esteemed institutions within the Antwerp region, including but not limited to Universiteit Antwerpen. Moreover, their superior performance has also granted them access to prestigious universities worldwide, such as Harvard, University of California Berkeley, Stanford, University of Tromsø, University of Essex, Princeton, Syddansk Universitet, University of Klagenfurt, Paris Dauphine University, ETH Zurich, New York University, among countless others. Furthermore, students have effectively utilized their comprehensive academic foundations from esteemed institutions in and around Antwerp, securing desirable positions within prominent organizations, such as the prestigious Anheuser-Busch InBev. Call or email one of Manhattan Review's academic advisors today to discover your ACT prep options.
Antwerp
Primary Course Venue:

Hilton Antwerp Hotel
Groenplaats 32
Antwerp 2000, Belgium

NOTE: We do NOT typically have staff at the venue, so email us before visiting the venue.
Meet an Antwerp ACT Tutor: Rita S.
Rita, a seasoned educator, has dedicated her expertise to supporting a diverse range of students in the Antwerp region. Following her upbringing in Brussels, she embarked on a journey to the United Arab Emirates alongside her family. Presently, Rita has assumed the role of a distinguished tutor at Manhattan Review, empowering students to conquer an extensive array of standardized tests, including the renowned SAT and ACT.
Rita's vast experience in assisting students from diverse educational backgrounds has equipped her with diverse study techniques, enabling her to effectively guide numerous students in preparing for various standardized tests. In her leisure time, she indulges in enriching her knowledge by immersing herself in the captivating exhibits and research at The Museum Plantin-Moretus.