ACT Prep Courses in Amsterdam (Netherlands)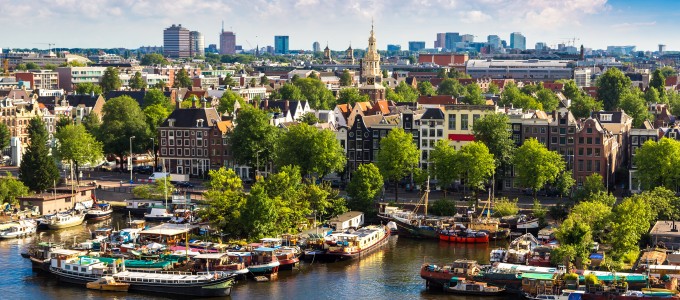 The ACT is a prestigious standardized test that enables students to demonstrate their academic prowess and attain admission into their preferred educational institution. To stand out in this fiercely competitive process, students must make a concerted effort to prepare thoroughly and strive for excellence on the exam day. Manhattan Review provides students in Amsterdam with unparalleled ACT preparation and a wide range of comprehensive standardized test preparation options for other exams. Our programs help you excel and achieve your academic goals excellently. For over two decades, Manhattan Review has offered diverse educational opportunities to both local and international students in Amsterdam. By selecting Manhattan Review as their academic ally, learners can unlock many adaptable learning opportunities. These offerings, encompassing group classes, one-on-one coaching, and mock assessments, can be conveniently consolidated into all-inclusive packages.
By selecting Manhattan Review as their educational partner for ACT preparation, students can avail themselves of many advantages that accompany their chosen mode of study. Manhattan Review ensures that their practice exams are always up to date with the latest formatting and content of the ACT, and their instructors have extensive experience in guiding students towards success on the exam while staying informed on its current layout. Manhattan Review offers a diverse selection of opportunities for students to benefit from either group courses or personal instruction, with the added advantage of selecting between an in-person or virtual format tailored to their specific learning requirements. Manhattan Review presents a unique prospect for students to engage with personal tutors who offer unparalleled scheduling flexibility and personalized lesson plans. Not only that, but students can also choose their preferred location within Amsterdam to collaborate with their tutors, ultimately enriching their educational journey.
Through their partnership with Manhattan Review, students have acquired a comprehensive knowledge of the ACT's structure and content, leading to a more holistic comprehension of the exam and ultimately resulting in elevated test scores. This collaboration has proven to be an effective means of achieving academic success. The students who have entrusted their ACT exam preparation to Manhattan Review have achieved remarkable success, as evidenced by their admission to prestigious universities in Amsterdam, including Universiteit van Amsterdam and Vrije Universiteit Amsterdam, as well as globally renowned institutions like Harvard, Yale, Stanford, UCLA, Penn State, Princeton, Vassar, Emory, Brown, University of Chicago, New York University, among others. Furthermore, students have skillfully leveraged their academic expertise acquired at these esteemed institutions to secure positions at various prominent organizations within and beyond Amsterdam's bounds, such as the respected National Health Service. Call or email one of Manhattan Review's academic advisors today to discover your ACT prep options.
Amsterdam
Phone: +31-20-808-4399

Primary Course Venue:

Radisson Blu Hotel
Rusland 17
Amsterdam 1012 CK
The Netherlands

NOTE: We do NOT typically have staff at the venue, so email us before visiting the venue.
Meet an Amsterdam ACT Tutor: Saar M.
With her wealth of knowledge and first-hand experience cultivated from her upbringing in Hamburg and relocation to Belgium with her family, Saar has been invaluable in guiding and supporting students of varying backgrounds throughout Brussels in their journey toward achieving standardized test success. With her expertise and passion for education, she currently serves as a tutor for Manhattan Review, guiding students toward optimal performance on a variety of standardized tests, including the SAT and ACT.
Saar's vast experience in assisting students across diverse learning environments has equipped her with a rich repertoire of study techniques, which she has successfully deployed to prepare numerous students for their standardized tests. Amidst her dedication to preparing students, she likes to play frisbee, barbecue, walk, run, and relax in endless green spaces.