ACT Prep Courses in Albuquerque (New Mexico)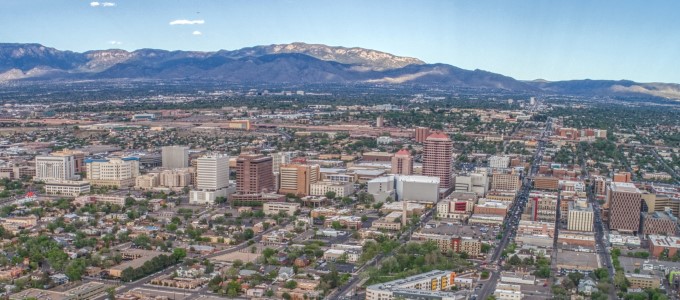 The ACT tends to get overshadowed by the more widely known SAT exam because the SAT exam has been around for longer and is more widely featured in popular culture, but both exams cater to different strengths and weaknesses and both should be closely considered by any students who wish to take their academic career and potential college applications seriously. Knowing the differences between the two, as well as having the awareness as to know where you will do best on these potential exams, is a crucial part of preparing for standardized tests and should be the first thing you do in making your decision. If you choose to prepare for the ACT exam over the SAT, then Manhattan Review's test preparation services are sure to help any potential students looking to improve their score and use it to launch the direction of their lives in a more successful direction.
With almost all universities in the United States accepting both the SAT and ACT exams as criteria to be considered for potential acceptance, and not preferring one to the other, certain learners should take advantage of Manhattan Review's test preparation services. Manhattan Review has been helping students prepare for exams such as the ACT since 1999, and we have been keeping our test preparation methods updated to match the current formatting and focus of the questions that will be asked on the ACT. Manhattan Review can provide students with test preparation in the form of practice exams, and a variety of resources both in-person and online. Students can take advantage of the different types of study methods we have to offer in order to ensure better odds of a high score on the ACT and a more confident approach to test taking when the day of the exam comes around.
How you prefer to study for exams can potentially affect which of Manhattan Review's many offerings is best for you. Our group courses allow you to interact with a group of your peers who are also looking to improve their scores on the ACT, and can be taken either in-person or online. Our instructors are highly experienced with the ACT and have taken it themselves. In addition to teaching group courses, our instructors can also potentially used as tutors who would work with students individually. Our tutoring programs offer the option of a flexible schedule that fits the needs of both teacher and student, and a customizable learning plan that can be adjusted to work around the student's preferred methods of study while ensuring that strengths and weaknesses are lifted up to a higher level. Talk to one of Manhattan Review's academic program advisors today to see which of our plans is best for you.
Albuquerque
Primary Course Venue:

Manhattan Review Prep
Marriott Albuquerque
2101 Louisiana Blvd NE
Albuquerque, NM 87110

Phone: (212) 316-2000

NOTE: We do NOT typically have staff at the venue, so email us before visiting the venue.
Meet an Albuquerque ACT Tutor: Tina M.
Tina has been helping individual students with their preparation for the SAT and ACT for several years, even before she started working as a tutor for Manhattan Review. She has a Bachelor's degree in Psychology from Pomona College, but her high score on the ACT encouraged her to take up tutoring high school students and helping them on their respective exams.
Tina moved to Albuquerque a few years after graduating from college, and is now working on gaining her Master's degree. As a result, she is now familiarizing herself with the GMAT and the GRE and is looking to begin tutoring for those two exams as well. In her spare time, Tina likes to go hiking and swimming, and is looking to compete in a triathlon.