ACT Private Tutoring in Oxford (United Kingdom)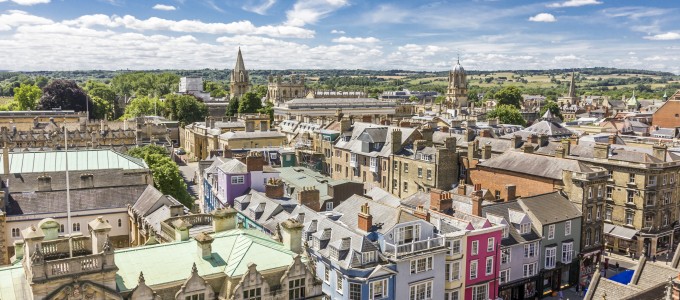 As an increasingly popular standardized test and one that a large number of high school students take each year in order to demonstrate their abilities to their chosen academic institution, the ACT is an exam that requires students to be properly prepared to ensure that they are able to deliver an optimal performance and ensure a competitive score. Students may find themselves looking for private tutoring to ensure that they receive some form of personalized assistance for the day of the ACT. Manhattan Review is the best option for students in the Oxford area looking for resources in the form of private tutoring for the ACT and other standardized tests. Students who choose to work with Manhattan Review for the process of preparing for the ACT can utilize group courses and practice exams alongside the private tutoring option, or use each study option individually, in the form of convenient study packages designed to help students use a format that fits their specific needs and preferences.
Manhattan Review's options for ACT prep allow for students to use a wide variety of study-related benefits to help them get the most out of the process of preparing for the day of the exam. Students who work with a Manhattan Review private tutor have the ability to work with their instructor either in-person or online depending on what they think would be the best choice for them in preparing for the exam date. This option is also available for the group courses that Manhattan Review offers. Students who choose to work with one of Manhattan Review's private tutors in-person can use their services at any mutually convenient location in the Oxford area, and all Manhattan Review private tutors can offer their students flexible scheduling, the ability to customize their lesson plans to fit the students' respective strengths and weaknesses, and study curriculums that are updated to represent the ACT in its most recent incarnation. Manhattan Review's annually updated practice tests also help provide students with an idea of the exam's current formatting and content.
Students who have chosen to work with Manhattan Review in the form of private tutoring and other study options for the ACT exam are able to earn a higher score on the day of the test thanks in part to the guidance of their instructors throughout their course of study providing them with the assistance to help them develop a stronger understanding of the material that is covered on the exam. Manhattan Review has helped students utilize their higher scores on the ACT to get into schools such as Harvard, Yale, Stanford, Columbia, Penn State, UCLA, University of Chicago, New York University, Vassar, Brown, Emory, Oxford, Cambridge, Kenyon and many others in and out of the United Kingdom. Students who have worked with Manhattan Review have also used their academic experiences at these schools to ensure that they are able to gain careers at a wide variety of locations in and out of the Oxford area. Call or email an academic program advisor today to learn more about our ACT prep options.
ACT Private Tutoring
Hours package 12 to 48 hours, Personalized 1-on-1 Tutoring, In Person or Live Online
ACT Private Course
12 hours in total, Personalized 1-on-1 Course, In Person or Live Online
Oxford
Primary Course Venue:

Royal Oxford Hotel
Park End Street
Oxford OX1 1HR, England

NOTE: We do NOT typically have staff at the venue, so email us before visiting the venue.
Meet an Oxford ACT Tutor: Mark K.
Mark K. grew up in the London area but moved to Oxford after finishing his education at Oxford University. During his time attending Oxford, he began assisting students who were looking to prepare for standardized tests as a private tutor, and began specializing in high school students who were looking to prepare for the SAT and ACT with Manhattan Review.
Mark has helped students to prepare for the SAT and ACT exams using a plethora of different methods as both a group course instructor and private tutor. His students have been able to learn the material on the exam using whatever study methods they feel are the most appropriate for helping them learn in their own fashion. In his spare time, Mark runs and writes.