ACT Tutoring in Hollywood (California)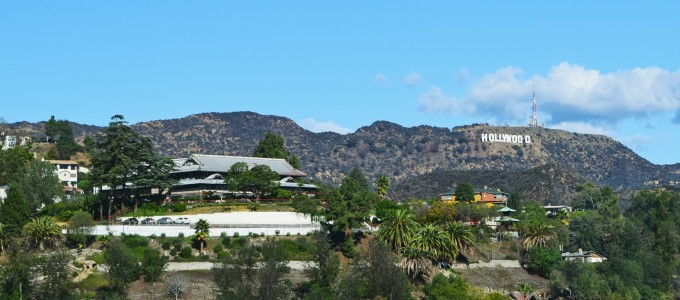 The ACT exam tends to be the one of the first standardized tests that students take, along with the more popular SAT. Students who feel that taking advantage of a private tutor would be the best method to help them with preparing themselves for the ACT exam should look to Manhattan Review. Manhattan Review has been providing private tutoring and other standardized test preparation services to students in and out of the Hollywood area since 1999, and remains the best choice for anyone who is looking to properly prepare themselves for the exam with an experienced instructor. Manhattan Review can also offer students who are looking for study guidance on the ACT with group courses and practice exams, which can be utilized on their own or as part of a combination package with the private tutoring. Regardless of which option a student chooses, Manhattan Review has a variety of benefits that make our study options the best choice for Hollywood students.
Manhattan Review's instructors and practice tests remain up-to-date with the current formatting and content of the standardized tests they cover, with the practice tests being updated annually to ensure that they accurately reflect the most recent incarnation of the exam. Students who choose to work with their private tutor can choose between in-person or online instruction depending on what they feel would be the best choice for their course of study. (Students can also utilize either in-person or online group courses.) Students who choose to work with an in-person tutor can work with their instructor at any mutually convenient location in the Hollywood area that allows for convenient travel for both parties. Lesson plans with private tutors are customizable so that students can cover the material in a way that they feel would be most beneficial in allowing a stronger performance on the day of their chosen exam.
Manhattan Review has helped a wide variety of students both in and out of Hollywood with the process of achieving a higher score on the ACT exam. Students have used the instruction that their tutors have given them to develop a stronger knowledge of the material that the ACT covers and ensure a higher score on the day of the exam. Students who have worked with Manhattan Review have translated that success on the exam to acceptance at a wide variety of colleges. California schools such as Stanford, UCLA, Berkeley, and Pomona have all accepted students who have worked with Manhattan Review. Students have also managed to gain acceptance to a vast range of schools outside of the Hollywood area, such as Harvard, Yale, Massachusetts Institute of Technology, University of Chicago, New York University, Columbia, William and Mary, Emory, Rice, and many others. Students have also translated their higher scores into a variety of careers. Call or email Manhattan Review's academic program advisors today to learn more about our study options for the ACT exam.
ACT Private Tutoring
Hours package 12 to 48 hours, Personalized 1-on-1 Tutoring, In Person or Live Online
ACT Private Course
12 hours in total, Personalized 1-on-1 Course, In Person or Live Online
Hollywood
Primary Course Venue:

Manhattan Review GMAT GRE LSAT Prep
Hollywood Teaching Center at the Hilton
555 Universal Hollywood Dr
Los Angeles, CA 91608-1001

Phone: (323) 212-3197

NOTE: We do NOT typically have staff at the venue, so email us before visiting the venue.
Meet a Hollywood ACT Tutor: Brian H.
Brian H. grew up in Ohio and attended University of Chicago, where he earned a Bachelor's degree, double majoring in English and mathematics. He subsequently attended graduate school at Stanford University, where he earned his Master's degree in education. After he completed his studies and graduated, he moved to Hollywood shortly afterwards because he wanted to remain in the California area.
Brian took up tutoring for the ACT when he was in college and continued it throughout graduate school, adding other standardized tests, such as the SAT and TOEFL, to his repertoire as he continued his career as a tutor. He began working with Manhattan Review shortly after his arrival in Hollywood. When he is not working with students, Neal likes visiting the California State Library for reading and study purposes.