SAT Tutoring in Doha (Qatar)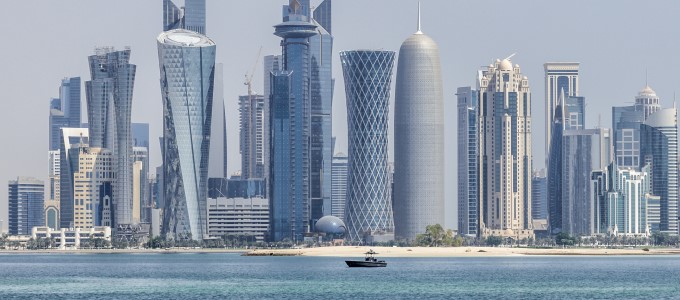 Manhattan Review is Doha's most experienced and reliable resource for SAT preparation services. Established in 1999, our company has taught SAT prep to thousands of students in major cities around the world, and our record of favorable learning outcomes for international students cannot be matched by any other test prep firm. Our offerings for Doha students include private SAT tutoring, online SAT prep courses, on-site SAT prep classes, and SAT practice tests. Manhattan Review students learn the most effective approaches to each section of the SAT, the most engaging study techniques for SAT preparation, and the most favorable strategies for taking the test. Manhattan Review's classroom instructors and individual tutors bring years of teaching experience and impressive academic credentials to a learning process distinguished by innovative instructional methodologies and highly structured course plans. You can reach your target SAT scores with Manhattan Review's superior SAT instruction for prospective undergraduate university students living in Doha.
Manhattan Review's SAT private tutoring and SAT prep courses are strongly linked to selective university acceptance. Our SAT clients in Doha and around the world have become undergraduate students at elite schools such as the Massachusetts Institute of Technology, Stanford, Harvard, the University of Chicago, UC Berkeley, Yale, Princeton, Johns Hopkins, Swarthmore, Georgetown, the University of Virginia, Columbia, Carnegie Mellon, Brown, Dartmouth, Cornell, the University of Pennsylvania, Georgia Tech, George Washington University, the University of California-Los Angeles, the University of Wisconsin, the University of Minnesota, and the University of Michigan. After finishing their undergraduate degrees, some of our past Doha students have returned home to accept jobs at the city's top firms, including International Bank of Qatar, Qatar National Cement Company, Salam International Investment, QNB Group, and Qatar Development Bank. Many of our former Doha SAT students have been hired by Twenty-First Century Fox, State Farm Insurance, JP Morgan Chase, Wells Fargo, Walgreens Boots Alliance, and other Fortune 500 companies. Start working toward your future by contacting Manhattan Review's Doha office for more information on our SAT prep courses, SAT private tutoring, and SAT practice tests.
According to a recent article in Business Insider, at least 10 universities report average SAT scores of 1460 or higher for new students. The California Institute of Technology, with a mean SAT score of 1534, is the most selective university in the United States by that measure. Other institutions with extremely high SAT levels include the University of Chicago (1504), the Massachusetts Institute of Technology (1503), Harvard University (1501), Yale University (1497), Princeton University (1495), Vanderbilt University (1475), Washington University in St. Louis (1474), Columbia University (1471), and Stanford University (1466). Some educators believe that the 2016 revisions to the SAT made the exam easier, but testing data shows that scores are as competitive as ever. Students interested in acceptance to selective universities must therefore rigorously prepare for the SAT with the best possible instruction. Manhattan Review's SAT prep courses and SAT private tutoring have consistently improved student performance and university admissions prospects. Doha students can greatly expand their options for undergraduate education with the outstanding test scores facilitated by our services.
SAT Private Tutoring
Hours package 12 to 48 hours, Personalized 1-on-1 Tutoring, In Person or Live Online
SAT Private Course
12 hours in total, Personalized 1-on-1 Course, In Person or Live Online

He helped us relate new vocabulary words with words we use everyday. I learned some excellent SAT tips and new vocab.
- Jessica (This student took our SAT preparation course)
Doha
Primary Course Venue:

InterContinental
Off Al Wahda Road
West Bay
Doha
Qatar

NOTE: We do NOT typically have staff at the venue, so email us before visiting the venue.
Meet a Doha SAT Tutor: Gustav B.
Gustav B. has been an SAT educator for Manhattan Review since 2010. First employed by our home office in New York, he joined our Doha SAT instructional team in 2017, and rapidly became integral to our local operations. Over the course of his career, Gustav has taught SAT prep to students from more than 30 countries, and his clients have been accepted to several top-50 institutions in the United States.
Gustav's academic credentials include a bachelor's degree in philosophy from Columbia University and a master of arts in teaching from Boston University. He is originally from New Haven, Connecticut, and he comes from a family of professional educators. When he's not teaching SAT prep, Gustav enjoys cooking German cuisine, playing the accordion, and following Major League Baseball.