Ivy League Rankings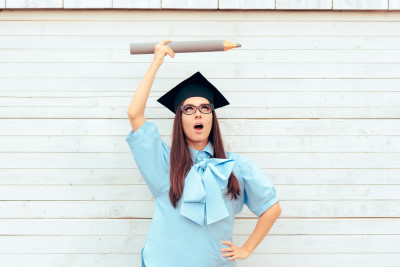 March 11, 2019
If you're aiming to elite university admission, more than likely you have encountered the term "Ivy League". Yet—are you really sure what this means? Many people often confuse an actual Ivy League institution with another elite school, causing confusion as to the nature of this type of school. Yes, Ivy League schools can bring about images of actual ivy growing up aging venerated institutions, not to mention fast-paced curriculums and brilliant professors. But there are differences, both in terms of what makes an Ivy League school worthy of its category, as well as the individual ranking of school.
If you are interested in applying to an Ivy League institution, this is an important article to read, as it will help you understand why these schools are important and what sets them apart from the rest.
The Definition of Ivy League
Technically speaking, the term "Ivy League" refers to eight schools, in particular, that all make up the Ivy League athletic conference. They are as follows in alphabetical order: Brown University, Columbia University, Cornell University, Dartmouth University, Harvard University, Princeton University, University of Pennsylvania, and Yale University.
All eight schools are located in the Northeast of the United States. It's important to note here that some have mistaken all private and elite colleges to be considered "Ivy League" and this could not be farther from the truth. While still very prestigious, universities like Stanford and MIT are technically not in the Ivy League category.
2019 Ivy League School Rankings
Ivy League Schools are ranked by several different places, primarily U.S. News, which focuses on the academic reputations of universities, and Forbes, centered in student outcomes. The Niche ranking focuses on the quality of life at a given Ivy League school, such as campus housing, diversity, social life, even technology. Below is a comprehensive chart, detailing these rankings by each institution, then providing an average. Please note: The U.S. News ranking is so crucial to this ranking process that it's actually counted twice.
School
Location
Undergrad
Enrollment Size
US News Ranking
Forbes Ranking
Niche Ranking
Average Ranking
Harvard University
Cambridge, MA
6,766
2
1
3
2
Princeton University
Princeton, NJ
5,394
1
5
5
3
Yale University
New Haven, CT
5,746
3
2
4
3
Columbia University
New York, NY
6,162
3
15
7
7
Univ of Penn
Philadelphia, PA
10,033
8
7
6
7.25
Brown University
Providence, RI
6,988
14
8
9
11.25
Dartmouth University
Hanover, NH
4,410
12
9
19
13
Cornell University
Ithaca, NY
14,907
16
13
21
16.5
Important Qualities in an Ivy League School
Not all schools are the same—even though they share the same label of Ivy League. Like any university decision, you have to weigh your options and take into account other factors, outside of a school's actual rating. Let's delve into some of those factors that enhance a university setting so you can help fine tune and shape your school choice.
Location is important to many students and this list of Ivy League schools offers a variety of diverse locales. For instance, Cornell and Dartmouth are in pretty rural environments for students who don't want to have nearby distractions; Brown is in an urban setting, located in the small Northeastern City of Providence, along with Columbia in New York City. Princeton is in a suburban setting, straddling a happy medium point between the two, whereas, Cambridge and Yale are in small college towns. All of these offer a handful of advantages and disadvantages, many of which you have to decide on yourself.
Another important facet to consider in deciding on the right Ivy League school is area of focus or major. Some majors are available at some schools, whereas, others are not available at others. (For example: Did you know Harvard does not have a Theatre Major?) Penn is known for its rigorous business curriculum and Cornell is also famed for a business management program with an emphasis on hospitality that is known around the world.
Size is another element to take in mind, as some students prefer smaller schools and others slightly bigger. Out of ones we've mentioned, for example, Cornell is much larger than Dartmouth—almost three times the size in terms of a student population! You have to determine whether a smaller community or larger one is right for you.
SAT Scores & Ivy League Schools
In order to better understand your own chances of admission to an Ivy League School, you must take into account percentiles. Typically, these fall into two categories: 75% and 25%. It's important to keep in mind that all 75th percentile scores for Ivy League Schools are actually in the 99th percentile nationwide. So frankly speaking, to be the cream of the crop when it comes to Ivy League acceptance, you need to be one of the top 1% scorers of test-takers nationwide. Below are the 75% and 25% SAT percentile scores for Ivy League Schools:
| School Name | 75% SAT | 25% SAT |
| --- | --- | --- |
| Yale | 1600 | 1490 |
| Harvard | 1600 | 1470 |
| Columbia | 1590 | 1470 |
| Princeton | 1590 | 1470 |
| Brown | 1580 | 1440 |
| Dartmouth | 1580 | 1410 |
| Penn | 1570 | 1450 |
| Cornell | 1570 | 1410 |
While it's really exciting to have your sights set on a prestigious Ivy League school, it can also be really terrifying when examining your chances of admission. It's important to dream big, but also have a few other safety schools waiting in the wings for you just so you have a backup plan. At the end of the day, no one will argue the benefits of having an Ivy League degree—or the reality of having to work for it.