SAT Prep Courses in Montreal (Canada)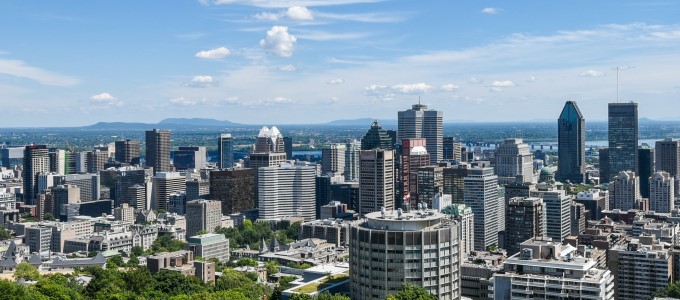 Manhattan Review is an international educational services company that has been helping students around the world achieve their academic goals since 1999. Our Montreal office provides all of the SAT prep services required by local students, including group SAT instruction in online interactive format, on-site SAT prep courses, private SAT tutoring, and SAT practice tests. Manhattan Review's SAT prep services have helped our students get accepted to the top undergraduate programs in the United States, including Stanford, MIT, Johns Hopkins, Harvard, Princeton, Yale, Brown, Dartmouth, the University of Pennsylvania, the University of Chicago, UC Berkeley, and Columbia. Job opportunities abound for graduates of these institutions, and our former SAT clients have been hired by many of the top companies in the United States and in Montreal (such as Express Scripts Holdings, Marathon Petroleum, Prudential Financial, ACE Aviation Holdings, Alliance Films, and Brunet).
The marketplace for SAT prep includes several options of dubious value, in the form of books, DVDs, pre-recorded video instruction, or unaffiliated private tutors. Many of the SAT prep books and DVDs released by major publishing firms are created by staff writers with no expertise in test prep. These companies hope to cash in on test prep based on their name recognition as publishers rather than any credentials as educators. Similar criticisms have been aimed at providers of preconceived video lessons. However well intentioned these materials may be, they have not been written by career educators, and it is also impossible to receive anything more than a nominal level of feedback and assessment from a video. Since there is no certification system for SAT prep, it is possible for anyone to claim to be an SAT tutor, qualified or not. Manhattan Review is a company founded and continuously staffed by professional educators with many years of experience as SAT tutors and instructors, and our course materials and syllabi have been written by SAT experts.
The highly competitive nature of university admissions requires the highest quality SAT instruction. Lesser teachers and self-study methods quite simply cannot produce the scores expected by selective universities. Students accepted to the best American universities are generally in the top 5% of all test-takers. About 1.67 million students take the SAT every year, and students in this category have outperformed at least 1.58 million of their peers. Manhattan Review's SAT prep classes and private tutoring plans have helped thousands of students reach this elite level. We teach our students how to maximize the results of their study time, master the content of each SAT section, and approach the test strategically. The accomplishments of our past students validate our teaching practices. We would be only too happy to tell you more about our Montreal SAT prep services and our history of success. Reach out to us by phone, email, or online contact form, and let's discuss your future.

I like his walkthrough of the problems. Also the strategies he gave. It helped me improve my English and writing. I went up on my SAT scores.
- Jeleine Toussarz (This student took our SAT preparation course)
Montreal
Primary Course Venue:

Manhattan Review GMAT GRE LSAT Prep
Montreal Teaching Center at the Sheraton
1201 Boulevard Rene-Levesque West
Montreal, Quebec H3B 2L7
Canada

Phone: (514) 312-7207

NOTE: We do NOT typically have staff at the venue, so email us before visiting the venue.
Meet a Montreal SAT Tutor: Bart A.
Bart A. is a former high school math teacher who has been an SAT prep tutor since 2007. Originally from Long Island, he taught in the Nassau County public school system before moving to Montreal in 2015, and also worked for Manhattan Review's home office in New York City. He is a graduate of Fordham University and the City University of New York, with bachelor's and master's degrees in education.
Bart's students describe him as a natural educator with an actor's gift for audience engagement. "Any subject can be either interesting or really boring, depending on the teacher," wrote one of his SAT clients. "Bart's teaching style works because he knows how to hold the attention of his students." Harvard, Princeton, MIT, and Carnegie Mellon are just a few of the schools to which Bart's students have been accepted in the most recent admission cycle.