SAT Prep Courses in Los Angeles (California)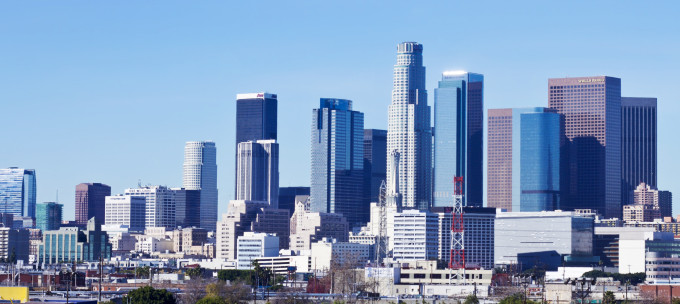 The Scholastic Assessment Test, or SAT, is the number one test that students are required to take during the admissions process for colleges across the United States and around the world. The SAT is designed to help schools measure reading, writing and math skills for prospective college students. The higher your score, the more opportunities are available to students to not only get into the best schools in the country, but also the most competitive programs as well. At Manhattan Review, we specialize in test prep services, including SAT preparation.
No one does SAT test prep in Los Angeles better than Manhattan Review. Our world-class tutors, who are both top professionals in their field and previous high score achievers on the standardized tests that they tutor, are dedicated to providing the exceptional service that Manhattan Review has been delivering for over 15 years. We accomplish this goal using one simple formula: one-on-one tutoring for industry elites, easily accessible interactive online courses and real world application through SAT practice tests. The results speak for themselves.
Since 1999, Manhattan Review has helped thousands of students in the Los Angeles area achieve a high score on the SAT, which has resulted in numerous benefits thereafter, namely acceptance in some of the top schools in Los Angeles (and around the country), like the University of Southern California Marshall School of Business and Syracuse (both the Los Angeles campus and the flagship in New York). Even more impressive, our students have gone on to attend Ivy Leagues such as MIT, Yale and Harvard.
What's more is that a high score on the SAT can also lead to success in the job market. The top employers are always looking for ways to weed out the most desirable candidates from the rest to the applicant pool and they have increasingly turned to academic records such as standardized test scores to accomplish that. With a high score on the SAT, for example, a student will get to attend the top schools as well as garner attention for being able to possess the requisite reading, writing and math skills necessary to perform a specialized job with a degree of accuracy and effectiveness, which is precisely what employers are looking for.

I like the amount of attention given to the topic and the instructor helped very much. She did a great job! My score on my diagnostic SAT went up 260 points!
- Chelsea (This student took our SAT preparation course.)
Los Angeles
Primary Course Venue:

Manhattan Review GMAT GRE LSAT Prep
Los Angeles Teaching Center at the Marriott
900 West Olympic Boulevard
Los Angeles, CA 90015

Phone: (310) 402-5117

NOTE: We do NOT typically have staff at the venue, so email us before visiting the venue.
Meet a Los Angeles SAT Tutor: Paul O.
Paul believes that every student is capable of achieving a 99th percentile score on standardized tests, and that is exactly what he strives for when he tutors students in the SAT prep program at Manhattan Review in Los Angeles. A 99th percentile score achiever on the SAT himself, Paul was able to attend one of the most highly recognized schools in the country, Cornell University, because of his tremendous achievement. It also didn't hurt that he had a 4.0 grade point average coming out of high school.
After graduating from Cornell with a Bachelor of Science in Operations Research and Engineering, Paul was offered an entry level job at Aecom Technology Corporation in Los Angeles, where he continues to work, even after joining the group of elite tutors at Manhattan Review in 2011. Paul is both successful on the job and in the classroom because he is able to take complex ideas and terms and break them down in laymen terms so that even the most inexperienced novice can not only grasp the term or idea, but also go forth and apply it on their own with a degree of understanding.
A self-professed news junky, Paul often uses examples from the U.S. World News Report or CNN to shed light on concepts that he's helping his students to understand. While his goal has always been to ensure that his test prep students have the necessary tools and resources to obtain a high score on their SAT, he believes that the best way to accomplish this goal is to broaden their minds and challenge them to think in ways that they are not accustomed to. So far, so good. Paul has been regionally recognized for his tutoring at Manhattan Review.