SAT Prep Courses in Zurich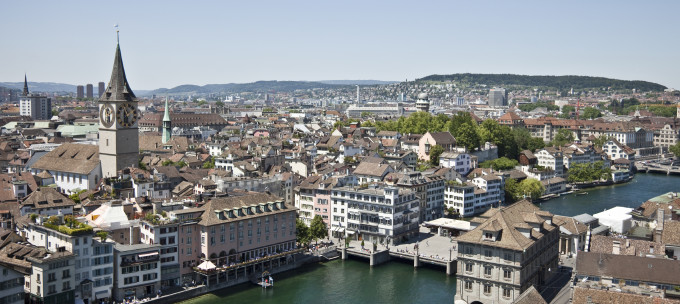 SAT Preparation in Zurich (Switzerland)
Registered for the SAT in Zurich? If you're preparing to pursue the next big step in your higher-level schooling, Manhattan Review can help you become a premier candidate in your applicant pool. With our elite test prep services and long-established methods, we can help you just as we've helped thousands of students get top scores.
Since 1999, we have been using the platforms of classroom settings and private tutoring to engage students and explore new ways to reach top-percentile SAT results. Our methods have been molded over time, and we have stayed refreshed on practice tests and current practices to keep our course syllabus fresh, relevant, and results-oriented.
Switzerland houses multiple schools that have garnered worldwide attention. To reserve your spot at one of these coveted institutions, you have to gain an edge on your college application. Undergraduate admissions are becoming increasingly challenging each year. Now, more than ever, working with Manhattan Review will help you secure your slot and begin your higher education career with success. By adding a top college or university to your credentials, you set the stage for future success. You don't need to know your major or choose your exact industry to enjoy this top-tier candidacy, but you will likely find your niche in a state-of-the-art learning facility.
University of Basel, University of Bern, University of Fribourg, University of Geneva, University of Lausanne, University of Lucerne, University of Neuchâtel, Università della Svizzera italiana, University of St. Gallen, ETH Zurich, University of Zurich: where would you like to go? With the best college application, you can decide which school is right for you and reduce your rejection letters drastically. All of these Swiss schools offer sophisticated facilities and incredible opportunities for undergraduate students.
If you plan on staying in Europe but outside of Switzerland, Oxford and Cambridge in the United Kingdom are prominent and prestigious names in higher learning. In the United States, top-ranked colleges and universities such as Harvard, Yale, Columbia, Princeton, Georgetown, Duke, MIT, CalTech, and Stanford all look for high SAT scores as prerequisite admission requirements. Work with an SAT tutor in Zurich, you'll be on your way to anywhere you want to go on this globe.

He was able to break down difficult material. I was able to destruct and master the basic things I would need to get a good score on the SAT.
- Sade Catlyn (This student took our SAT preparation course)
Zurich
Primary Course Venue:

Rohrhaldenstrasse 45
Zürich 8712, Schweiz

Phone: +41-(0)43-508-0991

NOTE: We do NOT typically have staff at the venue, so email us before visiting the venue.
Meet a Zurich SAT Tutor: Brenda P.
Brenda studied Economics and French at Notre Dame University and then pursued Economics further in the Master's program at Duke University. She was at the top of her class, receiving scholarships and getting invited to conferences and seminars around the United States, in London, and the Netherlands. She moved to New York City for a stint, gaining real-world experience that would bring her worldly opportunities. When Brenda had been married for five years, her husband was offered a promising position at Zurich Insurance Group. The couple decided to move to Zurich to pursue this opportunity. Brenda's career truly took off when she landed a position at UBS AG in the bracket of wealth management and financial services for Zurich.
Thanks to the benefits available in her professional perks, she is currently working toward her MBA to further climb the corporate ladder. Brenda has also carved time out of her schedule to counsel students for SAT test prep. She works with Manhattan Review to add her own experience to the high quality course syllabus. Brenda's students have gotten accepted to some of the best undergraduate programs in Europe, the U.S., and Asia. As a lover of contemporary art, Brenda loves the glamorous Art Basel festival. She also loves sipping the local wines at the vineyards near Lake Geneva and going on long walks with her Siberian Husky Nico.