SAT Prep Courses in Woodland Hills (California)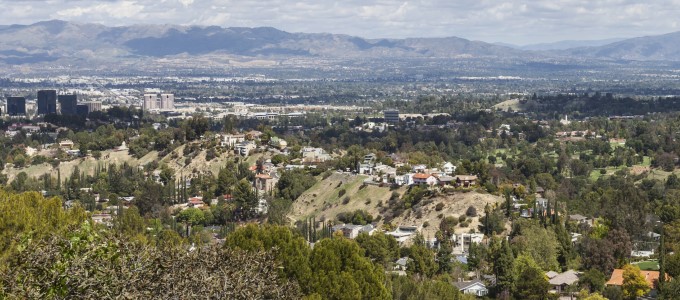 For college applicants all around the world, the Scholastic Assessment Test, or SAT, plays a critical role in the application process for an increasing number colleges and universities. This is especially true for the top performing colleges and universities all over that require applicants to take the SAT and also encourage them to earn a high score for admittance. To achieve that high score, however, college applicants need more than just confidence and grade school level test preparation strategies. Manhattan Review can help. With the help of Manhattan Review's industry-leading SAT test prep courses, you are guaranteed to reach your testing goals on the SAT and achieve a foundation for success, both academically and professionally.
For over 15 years, college applicants have been relying on Manhattan Review to give them the necessary tools and resources to help them achieve their highest possible score on the SAT. In Woodland Hills, Manhattan Review has helped more prospective college students to earn SAT scores in the 99th percentile than any other SAT test prep consulting service. Our method of meeting this goal year after year is simple: We give our participants control of their own learning process with guidance from our team of carefully selected experts to help them along the way. Specifically, we offer our college applicants in our program the opportunity to fully customize their own learning plan per their learning style and needs, which can include any combination of our interactive online courses. Never alone, our SAT test prep participants always have access to our team of experts on standby, waiting to assist with any questions or concerns throughout the learning process as well as initiating feedback to help our participants maximize their chances of a high score on the SAT. Our SAT practice tests also help our SAT test prep participants to meet their goals by providing them with exposure to the SAT so they can make any necessary adjustments to their test preparation strategy as-needed before test day.
No other SAT test prep consulting service in the Woodland Hills or the Greater Los Angeles area develops more talent than Manhattan Review. That's why all the top local colleges and universities have endorsed both Manhattan Review and our SAT test prep participants over the years, giving our SAT test prep participants preference over non-affiliated college applicants. Why? Because at Manhattan Review, we invest in each our test prep participants, giving them more than just the knowledge to ace the SAT, but also the tools and resources so that they have a foundation upon which to build success, both academically and professionally. The top local employers agree as our past SAT test prep participants have also gone on to work for major employers in the area. Join the growing number of college applicants and professionals that have relied on Manhattan Review to give them the tools to achieve success. Call Manhattan Review today to get started.

My instructor goes into detail with every problem. I left this SAT course with new material learned and easier ways to solve problems, which helped me out a lot. With the material I learned here I was able to up my math test scores.
- Shaniqua (This student took our SAT preparation course.)
Woodland Hills
Primary Course Venue:

Manhattan Review GMAT GRE LSAT Prep
Woodland Hills Teaching Center at the Hilton
6360 Canoga Avenue
Los Angeles, CA 91367

Phone: (818) 436-4351

NOTE: We do NOT typically have staff at the venue, so email us before visiting the venue.
Meet a Woodland Hills SAT Tutor: Holly L.
As one of the most respected college professors in the Los Angeles area, Holly has helped to shape the lives of many college students. Many of whom have not only gone on to achieve great success locally, but all over the world, thanks large in part to her guidance. Her own story of personal triumph is also appealing to her students and mentees because she serves as such an inspiration to them, having overcome her own academic adversity. With the help of a dedicated and caring teacher, however, Holly obtained the tools she needed to accomplish her own academic goals. She vowed to help others as she was helped. Holly saw such an opportunity at Manhattan Review.
As a valued member of our elite team of private tutors at Manhattan Review in Woodland Hills, Holly plays a pivotal role in helping us to continue to deliver industry-leading SAT test prep consulting to college applicants who want to earn their best possible score on the SAT. Passionate about helping to develop up and coming talent, Holly often takes a laidback approach within her classroom instruction, one that gives her SAT test prep students the confidence to speak up when they have questions and ask for help, making Manhattan Review more participant-friendly than any other test prep service. It is because of successful professionals like Holly that Manhattan Review remains number one for SAT test prep in Woodland Hills and we are excited to have her as part of our team.