SAT Prep Courses in Washington DC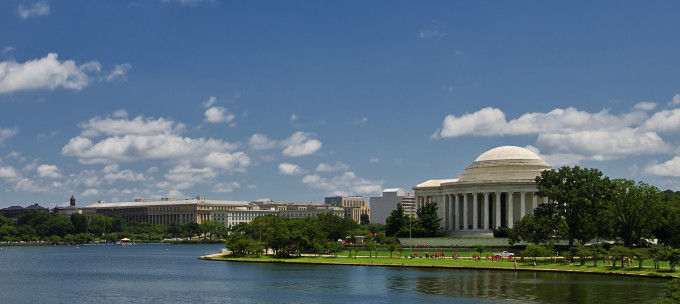 SAT Preparation in Washington DC (District of Columbia)
Studying for the SAT? Get the support you need to succeed on this standardized exam in Washington DC. Our test prep services are diverse to accommodate the learning needs and schedules of all our students. Choose from full-length classroom courses, private tutoring sessions in a one-on-one environment, or Interactive Online Courses. The online courses give students an option that is both convenient and highly effective. Just plug into the classroom to collaborate with peers and interact with a world-class SAT instructor. Students can even replay course instruction to keep the pace perfect for personalized test prep.
The SAT is a significant measuring tool used by admissions departments before accepting college applicants. This test proves that the student has the credentials to excel while enrolled in this higher education facility. To gain the upper hand and get accepted into your top-choice schools, high SAT scores will expand your options and increase your opportunities.
In Washington DC, the higher learning institutions are abundant. George Washington University, George Mason, American, Catholic, and Howard are all prestigious and local. Georgetown University, with their beloved Hoya team spirit and basketball bulldog, attracts students from around the world. Maximize your own potential by achieving a top-percentile SAT score. Then you can go to the program that is perfect for you.

Funny, made things clear and related things to real life. The SAT / ACT course was very helpful, I don't think I would've improved my reading skills without it. This course also gave me strategies to break down a reading. I got a feel for the SAT and had practice in areas I struggled in.
- Niaema Fox (This student took our SAT preparation course)
Washington DC
Phone: (202) 904-2267

Primary Course Venue:

The Mayflower Renaissance Washington, DC Hotel
1127 Connecticut Ave NW, Washington, DC 20036

NOTE: We do NOT typically have staff at the venue, so email us before visiting the venue.
Meet a Washington DC SAT Tutor: Alana M.
Alana studied Journalism along with Writing and Rhetoric at University of Rhode Island. She graduated with a 4.0 GPA and got an entry-level position with "The Washington Times" – the perfect catalyst for her professional career. Alana met and fell in love with her husband Roberto in Washington, DC, and the couple left for two years to explore the globe. At the time, Alana was involved in the United Nations World Food Programme as a Case Manager. They lived in Paris and Rome, adopting the languages and a Labrador Retriever, too. They married in Venice and returned to the northern-Virginia and Washington DC area. Alana took her education to a whole new frontier by taking her LSAT and enrolling in George Mason University, graduating with a Law degree in 2009.
Now Alana is a law associate with a number of tricks up her sleeve when it comes to standardized tests. Work with this world-class SAT tutor to learn how to begin your own path toward your passion. Alana is an impeccable resource, an excellent teacher, and an accomplished professional. In her spare time, Alana loves attending local shows at the 9:30 Club and Black Cat, taking her chocolate lab to the park, and has a novel available for pre-sale on Amazon.