SAT Prep Courses in Virginia Beach (Virginia)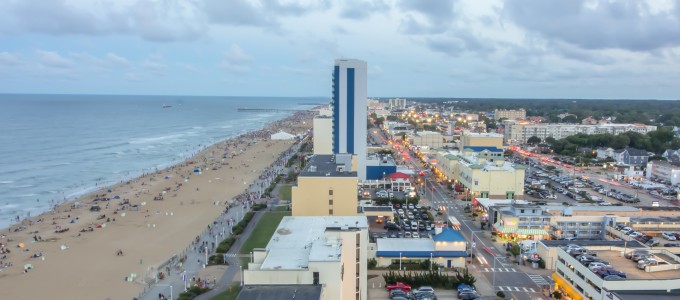 High school students looking to take the SAT will be competing with many other students, as the SAT is the most widely known and taken standardized test and an important steppingstone in the academic process for getting into the college of one's choice. Students looking to properly prepare themselves for the SAT in the Virginia Beach area should look to Manhattan Review, which has been providing the best standardized test prep in and out of Virginia Beach since 1999. Manhattan Review offers students the ability to utilize any of our various options for standardized test prep either individually or in combination with one another, in the form of methods such as group courses, private tutoring, and practice exams. Students who work with Manhattan Review will also be able to utilize a wide variety of benefits to ensure that they will get the most out of their course of study.
Students in the Virginia Beach area who choose to work with a Manhattan Review instructor will have access to an instructor who has helped many students each year with the process of covering the material on the SAT, and curriculums and practice tests that are updated on an annual basis to ensure an accurate reflection of the exam's formatting and content. Students can work with their instructor either in-person or online depending on what they think would be the best option for the process of learning the material covered on the exam, and students who choose to work with an in-person tutor can use any mutually agreed upon convenient location in the Virginia Beach area for their studies. Students who choose to work with Manhattan Review's private tutors for SAT preparation also have the ability to customize their lesson plan to ensure that their strengths and weaknesses are appropriately covered in their studies.
Students who have worked with Manhattan Review for the process of preparing for the SAT have managed to use their preparations to develop both a stronger grasp of how to take the SAT on the day of the exam, and the knowledge of the material that is covered on it to attain a higher score. Students who have worked with Manhattan Review for their SAT studies have used their improved scores to get into schools in the Virginia Beach area such as Wesleyan or Virginia Tech, and schools outside of it such as Harvard, Yale, Stanford, Penn State, Vassar, Emory, Brown, University of Chicago, Massachusetts Institute of Technology, Amherst, and many others. Students have also managed to use their academic backgrounds at these universities to help with their subsequent careers, including Virginia Beach based companies such as Anthem and Liberty Tax Service. Call or email an academic program advisor today to learn more.

I learned a lot of effective strategies for SAT writing/verbal.
- Taahirah Ali (This student took our SAT preparation course)
Meet a Virginia Beach SAT Tutor: Elaine K.
Elaine K. has been teaching high school students in the Virginia Beach area the material that is covered on the SAT and ACT exams since her own time in college at Wesleyan, where she took it up as an extracurricular. She now works as a teacher and tutor for high school students in the Virginia Beach area for Manhattan Review.
Elaine's various methods of teaching the material on standardized tests such as the SAT and ACT to her students are designed to be flexible and adjusted for the needs of each individual student. She also ensures that they know the differences between the two exams. In her spare time, she likes to travel, knit, and spend time with her cats.