SAT Prep Courses in Vancouver (Canada)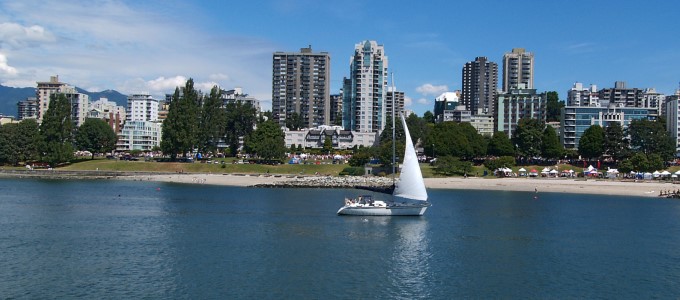 Vancouver students interested in acceptance to the best universities can impress admissions officials with high SAT scores. Manhattan Review is a high-end test prep company that offers all of the necessary SAT services in Vancouver, including on-site SAT prep courses, online SAT classroom instruction, SAT private tutoring, and SAT practice tests. Our traditional SAT prep courses, which meet at convenient Vancouver locations, are the best choice for students who prefer the standard classroom experience. Our online SAT classes are ideal for tech-savvy students who learn most effectively in familiar environments. Students who wish to work exclusively on their own SAT preparation issues should opt for our private SAT tutoring, which customizes SAT teaching to individual needs. Our SAT practice tests offer maximum assessment value and invaluable guidance for out-of-class study plans. Manhattan Review has been a test prep industry leader since we were founded in 1999, and thousands of students around the world have accomplished their academic goals through our SAT services. With Manhattan Review's Vancouver SAT prep, you can gain a distinct advantage for your academic future.
Manhattan Review students are frequently accepted to world-class universities such as MIT, Stanford, Harvard, Brown, Columbia, Caltech, Johns Hopkins, Duke, Carnegie Mellon, the University of Pennsylvania, Dartmouth, Cornell, the University of Chicago, Georgetown, Emory, Swarthmore, and Williams. Many of our past SAT clients are now alumni of these fine institutions with successful careers. Former Manhattan Review students have been hired by several of the most important companies in Vancouver, including Absolute Software Corporation, the McLean Group, Lululemon Athletica, Metafor Software, and Red Back Mining. They've also accepted job offers from Berkshire Hathaway, General Motors, Dow Chemical, United Technologies, Bank of America, and other Fortune 500 companies. We've taught students who have later developed impressive careers in almost every field, including medicine, the law, government service, education, scientific research, the arts, and philanthropy. Vancouver students can start writing their own success stories today with Manhattan Review's SAT prep courses and private tutoring.
Vancouver students who enroll in Manhattan Review's SAT prep courses and private tutoring plans are assured of receiving the most up-to-date instruction for the 2016 version of the SAT. We have comprehensively revised our course texts, course syllabi, and teaching methods to accommodate the significant changes to the test in terms of content, scoring, and administration. Many test prep companies continue to offer obsolete SAT instruction, with predictably poor learning outcomes. Manhattan Review is dedicated to staying ahead of the curve, and our SAT clients learn how to focus on the skills most relevant to the modern SAT. With its revisions to the SAT, the College Board has attempted to create an assessment that is more in line with high school and college coursework, and expanded SAT scoring categories provide university applicants with more opportunities to demonstrate specific academic skills than ever before. Manhattan Review's Vancouver prep services for the SAT offer the most effective and forward-looking instruction available.

Funny, made things clear and related things to real life. The SAT / ACT course was very helpful, I don't think I would've improved my reading skills without it. This course also gave me strategies to break down a reading. I got a feel for the SAT and had practice in areas I struggled in.
- Niaema Fox (This student took our SAT preparation course)
Vancouver
Primary Course Venue:

Manhattan Review GMAT GRE LSAT Prep
Vancouver Teaching Center at the Sheraton
1088 Burrard Street
Vancouver, British Columbia V6Z 2R9
Canada

Phone: (604) 628-6110

NOTE: We do NOT typically have staff at the venue, so email us before visiting the venue.
Meet a Vancouver SAT Tutor: Irene S.
Irene S., a former National Merit Scholar, has been teaching SAT and GRE prep for Manhattan Review since 2006. She moved to Vancouver last year after a lengthy teaching stint in the Portland, Oregon area, where she was a public high school science teacher for 10 years. She currently specializes in one-on-one tutoring, but she is also an experienced on-site and online group instructor.
Irene holds a bachelor's degree in secondary education from the University of California-Davis and a master of arts in teaching from the Rossier School of Education at the University of Southern California. Her students regard her as a flexible and creative SAT educator with strong problem-solving skills. In her spare time, Irene enjoys ice skating, hiking, and long afternoons by a roaring fire.