SAT Prep Courses in Urbana-Champaign (Illinois)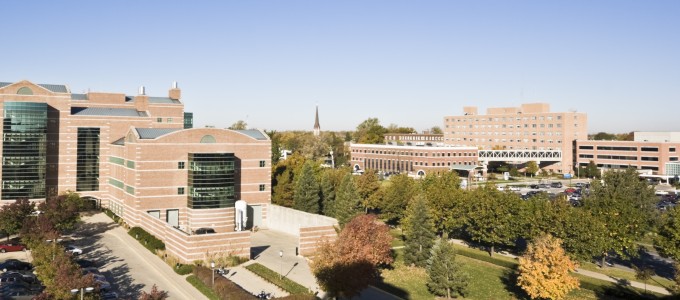 Students in the Urbana-Champaign area who are looking to take the SAT as part of their college admissions process should take advantage of the variety of services that Manhattan Review has to potentially offer. Manhattan Review has been offering students SAT preparation since 1999 and can offer anyone who is looking for assistance with the most widely taken standardized test assistance with the layout and subject matter that is covered on it. Whether you take a group course or work with a tutor, having confidence in one's abilities when taking what is likely one's first standardized test is an important step to ensuring that one knows they can perform under pressure for future exams, including later standardized tests such as the GMAT or the LSAT. Students in the Urbana-Champaign area should look into the options that Manhattan Review can potentially offer its students for their preparation in the SAT exams.
The SAT is an important exam for many students, and because of this, many are looking into their own preparation options. This has resulted in scores on the SAT increasing over the years, and a wider variety of preparation options available. Manhattan Review offers its own wide variety of options for students looking to find the right study method for them. For students who prefer to learn from instructors but also from their fellow students, Manhattan Review offers group courses. For students who prefer to learn from just the instructor with a lesson plan that is customizable to their needs, Manhattan Review has a private tutoring option. Students who would want practice tests can also be assured that Manhattan Review's practice tests are kept updated to match the current formatting and content of the most recent exam, and our instructors also remain up to date with the current exam formatting.
In addition to our wide variety of options, Manhattan Review also offers our exam preparation options of both group courses and tutoring in both in-person and online forms, which can be chosen depending on the needs of the student and what they feel would be best for them. Students who have used Manhattan Review for SAT preparation have managed to attend successful universities both in Illinois and the Urbana-Champaign area (University of Illinois, University of Chicago, Northwestern) and out of state (Harvard, Yale, Stanford, Penn State, and many more). Manhattan Review has also helped many students with their subsequent careers as a result of getting into these academically successful schools, with numerous students managing to work for successful companies such as Bank of America, JP Morgan and Chase, Wells Fargo, Apple, Microsoft, Exxon Mobil, and others across the world. Contact one of our academic program advisors today to learn more about what Manhattan Review can offer you in your SAT preparation process.

My instructor goes into detail with every problem. I left this SAT course with new material learned and easier ways to solve problems, which helped me out a lot. With the material I learned here I was able to up my math test scores.
- Shaniqua (This student took our SAT preparation course.)
Meet an Urbana-Champaign SAT Tutor: Donna T.
Donna T. is an SAT tutor for Manhattan Review in the Urbana-Champaign area, who also works as a high school math teacher that instructs her own students on preparing for the SAT and ACT exam, giving her added experience with working on the standardized tests. She acquired her Master's degree in Education from Northwestern University and moved to the Urbana-Champaign area shortly afterwards.
Donna believes in using a variety of teaching techniques to help her students master the SAT, with most of them being practical for both the math and English sections of the exam. Some of these include flash cards, mnemonic devices, listing out formulas, and others in the same vein. When she is not tutoring or teaching her students, Donna likes to play the saxophone.