SAT Prep Courses in Tulsa (Oklahoma)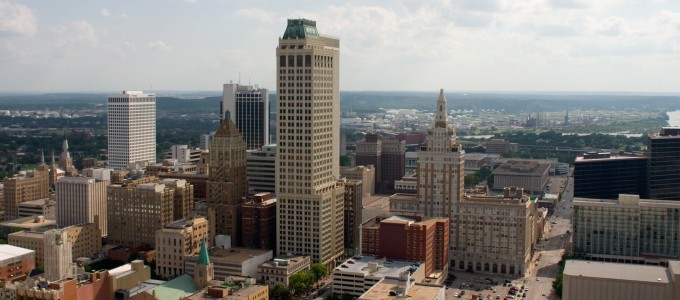 As the first step in the standardized testing process for most students looking to advance their education, performing well on the SAT is a potentially major step for students who are looking to demonstrate their knowledge. This makes proper preparation key. Manhattan Review has been helping students with their SAT preparation in various forms since 1999 and is the best resource in the Tulsa area for students who are looking to take advantage of SAT instruction in various forms to help them on the exam. Manhattan Review's variety of options for SAT preparation includes group courses, private tutoring, and practice tests that can be taken either individually or in combination with one another to ensure that the student is able to handle the process of preparing for the SAT exam. Manhattan Review's study options also come with a wide variety of benefits to help students get the most out of their study packages.
Students who choose to take advantage of Manhattan Review's instructors for their SAT preparation will find that they have many years of experience thanks to the SAT being offered on such a regular basis for students, and Manhattan Review's practice exams are updated on an annual basis allowing for up-to-date preparation that accurately reflects the exam's current formatting and content. Students who work with a group course or a private tutor from Manhattan Review have the ability to take their lessons either in-person or online depending on what they feel would be best for their course of study. Students who work with one of Manhattan Review's private tutors have the ability to ensure that their lesson plan is customized to fit their respective strengths and weaknesses, and they can meet their instructor at any mutually agreed upon convenient location in the Tulsa area if they choose to work with the in-person tutoring option.
Students who have worked with Manhattan Review for their SAT preparation have developed a stronger grasp of the material which has allowed them to have more confidence and a stronger performance on the day of the test, resulting in a subsequently higher score. Manhattan Review students who have earned higher scores on the SAT have translated it into acceptance at a wide variety of colleges, including schools in the Tulsa or Oklahoma area such as Oral Roberts University, University of Tulsa, University of Oklahoma, Langston University, and many others. Students have also gained acceptance to schools such as Harvard, Yale, Columbia, Brown, Emory, Stanford, New York University, UCLA, Penn State, University of Chicago, and many others across a wide variety of locations. Students have also used their academic backgrounds at these schools to gain entry into many different careers. Call or email an academic program advisor today to learn more about Manhattan Review's options for the SAT.

Funny, made things clear and related things to real life. The SAT / ACT course was very helpful, I don't think I would've improved my reading skills without it. This course also gave me strategies to break down a reading. I got a feel for the SAT and had practice in areas I struggled in.
- Niaema Fox (This student took our SAT preparation course)
Meet a Tulsa SAT Tutor: Pauline A.
Pauline A. has been helping high school students in the Tulsa area with their coursework since her own time in college at Oral Roberts University. She grew up in the Topeka area and decided to stay in Tulsa to work as a teacher, and now helps students with both their schoolwork and for standardized tests such as the SAT and ACT with Manhattan Review.
Pauline's years of experience with helping students prepare for standardized tests such as the SAT allow her to customize her lesson plans and develop a quicker understanding of what her students need to focus on in order to achieve success on the exam. Pauline spends her free time away from teaching and tutoring students learning how to play various musical instruments.