SAT Prep Courses in Tucson (Arizona)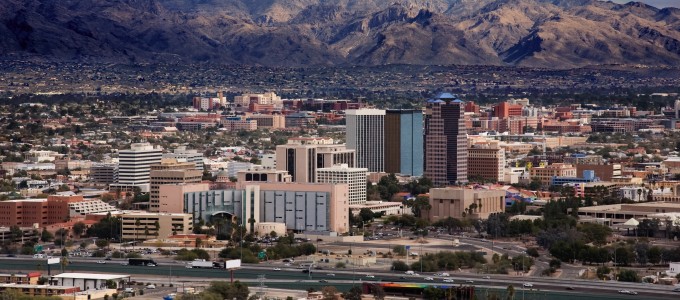 Tucson has a wide variety of options available for students who are looking to take advantage of the of study options that Manhattan Review can potentially offer to those students who are looking to study for the SAT with academic guidance behind them in a collection of various forms. Students who are looking to work with a test preparation company for guidance on the SAT exam can be reassured by the fact that Manhattan Review has been around since 1999 and offers a wide variety of options for preparation. Students who wish to study with Manhattan Review can take advantage of the group courses that allow students to work with their peers under the guidance of an instructor, or with a private tutor that allows them the one-on-one guidance they can potentially need for focusing on their own strengths and weaknesses in the realm of academic preparation.
The SAT exam is the most widely taken standardized test in the world, and it is accepted by a wide variety of colleges and universities, which makes a strong performance on the exam even more important since students are potentially competing against so many others. Manhattan Review has been offering test preparation that is updated to match the formatting and content of the present edition of the exam for students who are looking to prepare for it. The group courses and private tutoring that Manhattan Review can potentially offer to interested students who are looking to take advantage of the various study options can come in both combo package form or with the option to either work in-person or online depending on your preferences. Manhattan Review also offers a wide variety of practice tests that are kept updated to reflect the current exam and its present-day formatting setup.
Students who have worked with Manhattan Review and taken advantage of their various preparation options can feel confident and perform better under the time constraints of the real SAT exam when the time comes to take it for themselves. Manhattan Review has a long track record of helping various alumni with their SAT exam preparation and getting them the high-percentile scores they need to get into more prestigious and highly ranked colleges when the time comes to submit applications. Students from Manhattan Review have gotten into such prestigious schools as Harvard, Yale, Brown, Oxford, Massachusetts Institute of Technology, and many other schools. This includes several schools in the Tucson area for students who are looking to remain local. Students who have gone to these schools have been able to launch successful careers as a result of their time at these schools. Talk to one of Manhattan Review's academic program advisors to learn more.

He helped us relate new vocabulary words with words we use everyday. I learned some excellent SAT tips and new vocab.
- Jessica (This student took our SAT preparation course)
Tucson
Primary Course Venue:

Manhattan Review Prep
JW Marriott Tucson
3800 W Starr Pass Blvd
Tucson, AZ 85745

Phone: (212) 316-2000

NOTE: We do NOT typically have staff at the venue, so email us before visiting the venue.
Meet a Tucson SAT Tutor: Maureen T.
Maureen T. has been teaching standardized test preparation for Manhattan Review for several years in the Tucson area. She teaches both the SAT and ACT exams to potential college students who are looking to improve their scores. She can also assist with SAT subject tests in some of the sciences thanks to her additional career work as a chemistry teacher.
Maureen completed her undergraduate degree and her master's in education, then moved to Tucson from the California area. She uses formulas to teach both parts of the SAT exam in a way that links the separate subjects together so they are easy to understand for students who excel in one but not the other. In her spare time, she plays the drums.