TOEFL Tutoring in San Diego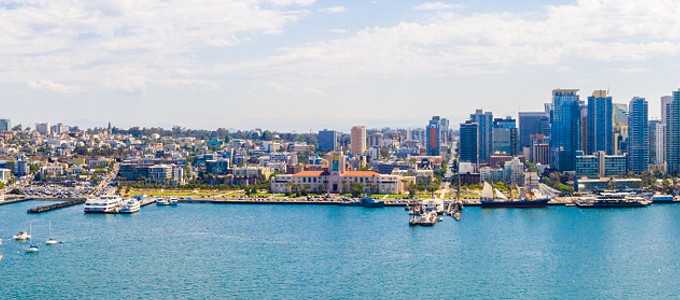 TOEFL private tutoring in San Diego (California)
If you are studying for the TOEFL in San Diego, Manhattan Review has the ideal resources for you to achieve high-scoring results. We can show you exactly how to prove your language proficiency by scoring more points on this standardized exam. Work directly with a private tutor near you, and you'll have a streamlined study plan designed around your strengths and weaknesses.
Take advantage of this individualized attention to get ahead of the curve and bolster your college and university applications. Whether you are working toward undergraduate or postgraduate admissions, we have the tools to help you reach your higher education goals. Our gifted private tutors are natural communicators who can connect with students from all ethnic backgrounds.
Work together with your private tutor, and become comfortable with the core content that will appear on each section. Don't spend an endless amount of time trying to memorize everything English-related. This is a time-consuming, overwhelming task – if not one possible to accomplish. Mastering a second language may be challenging, but we have been deconstructing and analyzing the TOEFL exam since our company was founded in 1999. Working together, you'll gain key insights so you can approach the exam with confidence and understanding.
Get to the root of any areas of difficulty. Your private tutor can diagnose problems and troubleshoot for solutions. If you are in a position where you need to prove your language proficiency, we have the resources and experience to help you continue your higher learning. We also have a high success rate helping students score high on the TOEFL in offices all around the globe.
We have helped thousands of students get into the best schools that require the TOEFL exam. These include University of California, Berkeley as well as Stanford. Where can we help you get accepted? Join our past students who have invested in our TOEFL test prep services to forge ahead with fluent English.
TOEFL Private Tutoring
Hours package 12 to 48 hours, Personalized 1-on-1 Tutoring, In Person or Live Online
TOEFL Private Course
12 hours in total, Personalized 1-on-1 Course, In Person or Live Online

The accent reduction section is very effective.
- Nan (This student took our Columbia Business School Communication and Culture boot camp.)
San Diego
Primary Course Venue:

Manhattan Review GMAT GRE LSAT Prep
San Diego Teaching Center at the Sheraton
1380 Harbor Island Drive
San Diego, CA 92101

Phone: (619) 819-0716

NOTE: We do NOT typically have staff at the venue, so email us before visiting the venue.
Meet a San Diego TOEFL Tutor: Malcolm C.
With an undergraduate degree under his belt, Malcolm had a strong itch to travel. He decided to teach English as a second language, a position that took him to several primarily non-English speaking countries in Southeast Asia, Japan and South Africa. He enjoyed working with students and found that patience and positivity went a very long way toward connecting with his class. Whether working one-on-one or interacting with a whole group, Malcolm made English more accessible, easier to absorb for those still struggling to grasp all the nuances of language.
Returning to the U.S., Malcolm settled in San Diego, where he married and now has a three-year-old daughter. He works as a freelance consultant for travel-related websites. He is also an impeccable TOEFL private tutor with Manhattan Review. Working with Malcolm is a sure-fire way to take command of your communications skills.
Malcolm and his wife are expecting a second child, a son, any time now. In addition, he loves going to the library, cheering on college basketball and shooting a few hoops of his own during his spare time.