SAT Prep Courses in Stamford (Connecticut)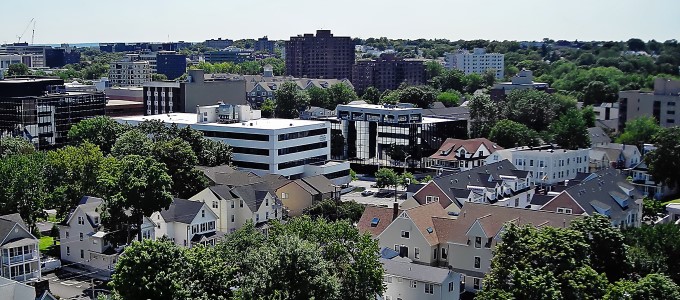 Manhattan Review's flexible and comprehensive SAT preparation services for students in Stamford dramatically improve college admission prospects by increasing SAT scores. We are a full-service test prep firm that offers several distinct SAT learning programs, such as on-site SAT prep courses at convenient Stamford locations, group SAT instruction in online interactive format, customized SAT tutoring in one-on-one format, and SAT practice tests. Manhattan Review has been helping students around the world succeed academically since 1999, and thousands of our clients have gained admission to their preferred undergraduate programs. We are the world's leading international test prep company, and we have branches in dozens of major North American, South American, African, Asian, and European cities. Innovation is the central philosophy of our firm, and we were founded to promote better ways to teach test prep. Manhattan Review students learn to become highly proficient in tested skills, study techniques, and testing strategies. Our clients are taught by top-notch test prep educators, who implement engaging course content using original methods of instruction and rigorous course materials. Start building your future today with Manhattan Review's SAT prep courses and private tutoring in Stamford.
Although the 2016 SAT was revised to more closely reflect the content of high school coursework, success on this exam remains a focused skill that requires specific development. Students who wish to receive high scores must be fully prepared for all of the exercises that appear on the SAT, and they must be able to do so within the time constraints and structure of the test. Professional SAT instruction is the most reliable way to attain these abilities. SAT teachers help students organize their study plans and improve in areas of weakness. SAT teachers also offer helpful feedback that contributes enormously to the learning process. Self-study methods are easily available in the form of online videos or books, but self-study is almost always insufficient due to the lack of a teacher. Manhattan Review's SAT prep courses and private tutoring plans have lengthy records of success for many types of SAT students. Learn more about our SAT learning plans in Stamford by contacting our local office right away.
Manhattan Review's SAT students have been accepted to the best universities in the United States, including the Massachusetts Institute of Technology, Johns Hopkins, Harvard, Princeton, Stanford, UC Berkeley, the California Institute of Technology, Yale, Columbia, Brown, the University of Chicago, the University of Pennsylvania, Carnegie Mellon, Georgetown, Duke, Emory, Vanderbilt, and the University of Virginia. Our SAT students in Stamford and other cities eventually become accomplished professionals in many different fields. They've been hired by Fortune 500 companies and businesses in Stamford, such as Wells Fargo, Dow Chemical, Twenty-First Century Fox, JP Morgan Chase, Walgreens Boots Alliance, Charter Communications, Nestle Waters North America, Henkel Corporation, Odyssey Re, and NBC Sports Group. Build your SAT skills and improve your SAT scores for a better future with Manhattan Review's SAT prep courses and SAT private tutoring for students in the Stamford area.

I like the amount of attention given to the topic and the instructor helped very much. She did a great job! My score on my diagnostic SAT went up 260 points!
- Chelsea (This student took our SAT preparation course.)
Meet a Stamford SAT Tutor: Linda B.
Linda B. teaches SAT online and on-site prep courses and SAT private tutoring sessions for Manhattan Review in Stamford. She has been an SAT educator since 2013, and in addition to Stamford, she has taught SAT prep in Los Angeles and San Francisco (the latter is her native city). Linda also has significant experience as a tutor for the ACT and for the Graduate Record Examination (GRE).
Linda is a graduate of the University of California-Los Angeles (bachelor's degree in mathematics) and the University of California-Davis (master's degree in education). She is a former math instructor at one of California's community colleges, and she has also served as a high school math teacher. When she's not teaching, Linda lives a physically active lifestyle that includes long-distance running and swimming.