SAT Prep Courses in St. Louis (Missouri)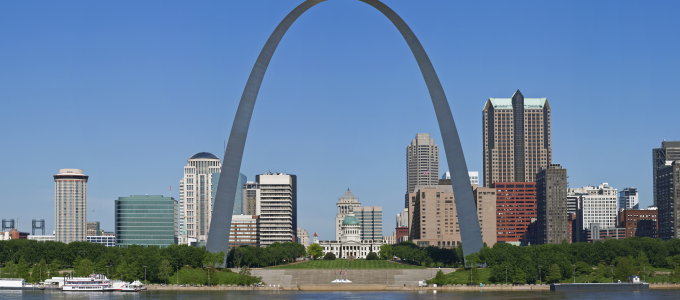 Have you begun preparing for the SAT? At Manhattan Review, we have the state-of-the-art resources to help you excel on exam day. In order to do so, we deconstructed the test, analyzed it and created our top quality SAT prep courses. Our secret is we strategically prepare our students to achieve a top score on the exam. For the past fifteen years, we have helped thousands of students improve their scores. From our private tutoring options in St. Louis to our Interactive Online Courses, we can accommodate all schedules and styles of learning. We understand that no two students are the same and that is why we careful place you with a tutor best suited to your unique way of learning. From there, we hand them our industry leading exam prep syllabus and turn out top scoring SAT champions consistently.
Have an Ivy league school you'd like to attend? They receive massive amounts of applications each year and its imperative you differentiate yourself to stand out. In order to do so, you'll need a top SAT score. Our experienced and talented instructors are the best-educated instructors in St. Louis who will work with you one-on-one to determine what core areas need improved upon. They plan out a study plan and schedule so you can completely focus on acing the exam. Their personalized attention will instill confidence and knowledge so on exam day you can relax and take the first step towards the university of your choosing. Because after you receive a top score, the only choice you'll have to make is what well known, distinguished school is right for you.
In fact, past students of ours have walked through the doors of Yale, MIT, Brown, Harvard, NYU and Columbia. Perhaps the school for you is the prestigious University of Missouri- St. Louis or even St. Louis University. The options are limitless with a top SAT score. Upon graduation we have watched our students find rewarding and successful careers at Fortune 500 companies around the globe or even the ones in St. Louis like Ameren, Peabody Energy and Ralcorp. Many more continued their education to achieve MBA's, law degrees and more. It all first started with a high percentile SAT score and their foot was soon in the door in the most highly sought after university's in the nation. Let us help the same story unfold for you.

Good SAT test taking strategies learned. I developed new skills and feel more prepared.
- Kevin Gonzalez (This student took our SAT preparation course)
St. Louis
Primary Course Venue:

Manhattan Review GMAT GRE LSAT Prep
St. Louis Teaching Center at the Sheraton
7730 Bonhomme Avenue
Clayton, MO 63105

Phone: (314) 558-6282

NOTE: We do NOT typically have staff at the venue, so email us before visiting the venue.
Meet a St. Louis SAT Tutor: Daniel Z.
While Daniel doesn't believe in force-feeding his students high school curriculum and years of formulas and equations, he sure does believe in finding out specifically what areas you need improved upon. From his time taking comprehensive studies in Geometry, Algebra, Pre-Calc and Calculus at Cornell University where he graduated with his Biology degree, he stored the most important nuggets of information which he shares enthusiastically with his students.
Daniel is most helpful with those not naturally left-brained and has, on more than a few hundred occasions, helped students score more points on the math portion that they had before. While helping his classmates in undergrad, he realized he had a knack for making these concepts easier to comprehend. As he enters the impeccable MBA program at the University of Missouri- St. Louis, he now specializes in assisting high school juniors and seniors master the specific curriculum found on the SAT. He himself scored in the 99th percentile in math and 98th in verbal, so it's no surprise he's helped his pupils gain acceptance into top-ranking schools around the nation.
If he's not studying or teaching, Daniel is playing basketball or watching his St. Louis Cardinals, Rams or Blues. He's always been an avid sports fan and with three major league teams in town, Daniel can be found at any one of the stadiums throughout the year.