SAT Prep Courses in Sofia (Bulgaria)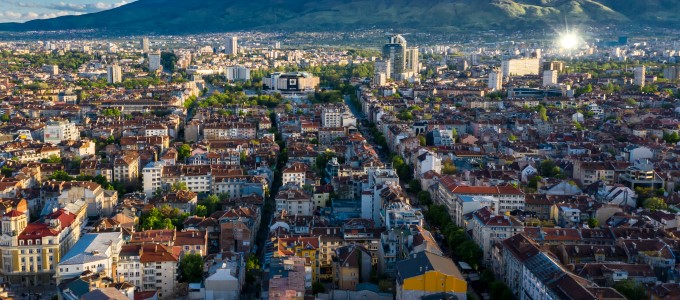 Manhattan Review is a test preparation company with experience around the world that provide students in Sofia with huge spectrum of Scholastic Assessment test (SAT) prep options. Our more than 20 years experience has helped us to build strong a opportunity base for all of our students, who are planning to enter high-ranked schools. The SAT services that we offer include live online SAT group classes with native-level English instructors, SAT private tutoring, based on specific needs of the students and SAT practice exams that are very similar to the real exam, which make them perfect for testing and improving your level. Manhattan Review works with the most qualified and experienced instructors and all of them have at least 5 years teaching experience, which is something very important in preparing for this exam, considering the fact that the students taking the test are mostly high-school students and need some specific approach. SAT is one of the exams that is more common in many international locations and it makes that a bit tricky, as the demand is large and the scores that most schools require are higher. Given that fact, all of our tutors are working closely with each individual student to understand his level and weak areas. This approach helps us to support clients to perform as high as they can. In addition to that we also provide our students with high quality materials and practice exams, that increase their chances to competitive result on the SAT and secure them a spot in their dream schools.
Achiving a high score on the SAT is closely connected to the ability of the student to use the knowledge and benefits of the SAT preparation. The online SAT group classes that we offer give the students a chance to interact directly with the tutor and the other students, using the latest modern technology, which can be an advantage for them later in their education. The quality and content are the same with the only difference that here everything is more flexible and convenient, which for many is the most efficient way to obtain a top-percentile score. Our SAT private tutoring is the option that we provide students who are looking to achieve higher scores, as it is very individual and based on weak areas and things that need to be improved in order to reach the highest score on the SAT. We will be happy to assist those who are not sure which option is more fitting to their needs, as Manhattan Review's advisory service is proven to be very successful in guiding our students in Sofia in the process of choosing the right option from our offers. The way to do that is by contacting us over phone or via email and we will proceed further with all the information and options directly.
Manhattan Review has great success in providing the students with the preparation, they need to be accepted in their dream schools. With our experience and high-quality programs, we have helped many students to enter one of the elite schools around the world. Our former students have graduated from Yale, MIT, New York University, UC Berkley, Columbia University, Cambridge, Oxford, Humboldt University and many more. Many of our students have great achievements and made career in some of the top companies from Fortune 500. We have past students in Sofia, working now for Allianz, Ernts & Young, IBM, Pegeout, KBC and many big local companies that are very successful and continue to grow in and outside of the country. Our main goal is to create highly competitve and educated students who will enter the schools they are willing to be accepted and after that find the career that will give them wider opportunity and seccussful living. Enrolling in one of our courses is the first step to all this process.

I like the amount of attention given to the topic and the instructor helped very much. She did a great job! My score on my diagnostic SAT went up 260 points!
- Chelsea (This student took our SAT preparation course.)
Sofia
Primary Course Venue:

Hilton Sofia
1 Bulgaria Blvd
Sofia 1421, Bulgaria

NOTE: We do NOT typically have staff at the venue, so email us before visiting the venue.
Meet a Sofia SAT Tutor: George T.
George T. was raised in Reno, Nevada and attended elite mathematic high school there. He then got accepted in Mathematical and Physical Science program in UC Berkeley, which he graduated with high diploma. Lately became part of research team for big pharmaceutical company in San Francisco. In addition to that, he started helping some SAT applicants with the math part of the exam and soon became a professional SAT tutor, as he really enjoyed working with young smart people. He was transferrend from his company in Sofia to work on the research of new medicine's acceptance for East Europe and continue with his tutoring parallel with that.
George's students achieve high results because of his ability to give the students not only the knowledge they need, but also to do that very smoothly and effectively. His teaching style is a pleasure for his group class and private students, and their achievements speak more than the words. He has former students have attended Stanford, Berkeley, MIT, Princeton. What he likes to do in his free time is taking pictures and grow plants in his garden.