TOEFL Prep Courses in Singapore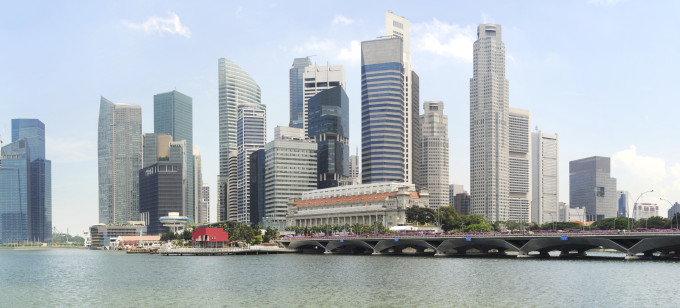 TOEFL Prep in Singapore
Studying to take the TOEFL exam in Singapore? If so, Manhattan Review has the premier resources to help you succeed. Rather than feeling overwhelmed by the journey ahead, you can enlist the support of seasoned Singapore tutors and extensive test prep tools to make acing this exam a breeze. As you prepare for higher education opportunities in Singapore, you can open more doors by delivering top results on the TOEFL. Show colleges and universities that you deserve a spot at their world-leading institution by submitting the best college application process.
Manhattan Review has been training students in TOEFL test prep since 1999. We have helped hundreds of students master language and bring their comprehension skills to the next level. Instead of blind memorization tactics, go with our proven approach. We will walk you through what you should expect on the TOEFL and provide you with a course syllabus that will inspire confidence and success. If you have struggled with language skills in the past, our first-rate TOEFL tutors can apply their educating expertise to bring you to the next level. Break through your barriers in learning and gain the understanding you'll need to achieve a top-percentile score on the TOEFL in Singapore.
This standardized test can create brand new possibilities for your future ambitions and academic path. We offer full-length classroom support as well as private tutoring and Interactive Online Courses. We can custom-fit the program that will be perfect for your learning style and unique needs. Whether you plan to stay in Singapore or want to pursue options on a global level, you'll get several steps ahead with Manhattan Review's high quality test prep services.

Great Course! The structure and framework for negotiating will be helpful going forward.
- Greg (This student took our Negotiation and Decision Making Seminar.)
Singapore
Primary Course Venue:

Hilton Singapore
581 Orchard Road
Singapore SG 238883, Singapore

NOTE: We do NOT typically have staff at the venue, so email us before visiting the venue.
Meet a Singapore TOEFL Tutor: Mitchell W.
Mitchell holds a double degree from the University of Texas in Psychology and Sociology with a minor in Business. Well-rounded as a wordsmith, Mitchell has focused on University entrance tests like SAT and TOEFL as he's cultivated experience as a test prep tutor. He tutored in Texas for seven years before incorporating an international perspective. An opportunity at a Tuition Centre brought Mitchell to Singapore, where he has served as a tutor for the past four years. He scored 750 (98th percentile) on his SAT Critical Reading, 800 (99th percentile) in SAT Math, 700 (96th percentile) in SAT writing for a total score of 2250/2400, propelling him into the top 98th percentile of test takers overall.
Mitchell, always a straight "A" student, had similar results when he took the SAT II and the GMAT. On his TOEFL iBT, the student scored 110/120, 5/6 for TWE. The bottom line is that Mitchell is a firecracker with a number two pencil. Now he is working with Manhattan Review's core materials to help students master English as a second language. Work with Mitchell, and you'll quickly feel at ease and confident in your ability to absorb language skills and comprehension. Mitchell also loves a good rock concert, a great action movie, or a few rounds of golf on a lazy Sunday morning.