SAT Prep Courses in Singapore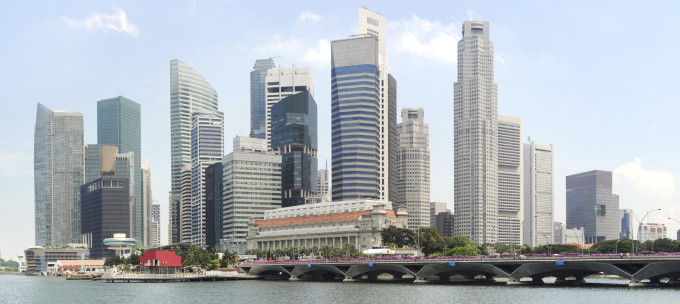 SAT Preparation in Singapore
Signed up for the SAT in Singapore? If you're about to take the next big step in your academic career, Manhattan Review can help you get to the top of the applicant pool. With our elite test prep services and established methods, we can help you just as we've helped thousands of students get top scores. Since 1999, we have been using the platforms of classroom settings and private tutoring to engage students and explore new ways to reach top-percentile SAT results.
Singapore houses several schools that have garnered worldwide attention. To reserve your spot at one of these coveted institutions, you have to gain an edge on your college application. Undergraduate admissions are becoming increasingly challenging each year. Now, more than ever, working with Manhattan Review will help you secure your slot and begin your higher education with success.
The National University of Singapore, the Nanyang Technological University, the Singapore Management University, and the SIM University all offer sophisticated facilities and incredible opportunities for undergraduate students. If you plan on staying near Singapore, INSEAD is a global leader of business schools – a terrific goal for the aspiring MBA or even law school candidate. Singapore has become a notable district for education, bringing in students globally to go to these high-ranked programs. Scoring high on the SAT will help you get the choice of college or university you'd prefer to attend.
Our SAT test prep includes full-length courses as well as private tutoring and Online Interactive Courses. Choose the learning style that best works for you, and we will deliver our highly customizable and advanced course syllabus to you for strong results. No matter where you are in your SAT test prep, we can help you conquer areas of difficulty, boost confidence, and strategize your standardized test-taking skills. We have the experience and experts to guide you on your journey toward empowering higher education in Singapore.

I like his walkthrough of the problems. Also the strategies he gave. It helped me improve my English and writing. I went up on my SAT scores.
- Jeleine Toussarz (This student took our SAT preparation course)
Singapore
Primary Course Venue:

Hilton Singapore
581 Orchard Road
Singapore SG 238883, Singapore

NOTE: We do NOT typically have staff at the venue, so email us before visiting the venue.
Meet a Singapore SAT Tutor: Kathy Z.
Kathy graduated from North Carolina State University with a BA in Psychology. She then received her Master's degree in Counselor Education, Student Affairs, from Penn State University and an MA in Higher Education. During this time, her husband graduated from Yale University and was accepted to the National University of Singapore as a Rotary Ambassadorial Scholar. Because Kathy had experience in tutoring and was creating her own career path through academia, she saw this as a golden opportunity for herself as well. Post-masters, she joined her husband overseas to apply her impressive academic background to this exciting new challenge.
Kathy can help students clobber the SAT, as she lives in a household where both members have a mastery of standardized exams. Kathy recognizes that collaborative environments allow students to get ahead of the academic curve. Kathy brings a highly specialized skill set to Manhattan Review and excels as an SAT instructor in Singapore. She and her husband still love to travel and explore new lands together. Kathy is also a full-time academic advisor and lecturer, so she is constantly engaged as a meaningful mentor to her students.