SAT Prep Courses in Shanghai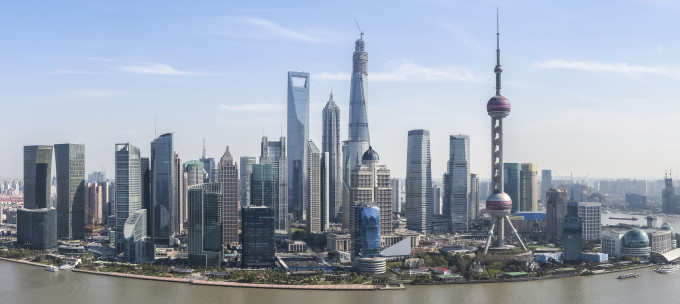 SAT Preparation in Shanghai (China)
If you're preparing to take the SAT in Shanghai, Manhattan Review has the resources you'll need to excel on exam day. We've deconstructed the test to form our top-quality SAT prep courses. We are able to help our students strategically prepare to get the top scores on the test. From private tutoring in Shanghai to Interactive Online Courses, we offer a variety of SAT courses to accommodate all learning styles and schedules. Our unique test prep method has demonstrated proven results, and it's delivered by experienced, highly educated SAT tutors in the Shanghai area.
Strong SAT scores give undergraduate applications a strong base. Our past students have enrolled in such Ivy League giants as Brown, Harvard, and Yale. Liberal arts colleges like Williams College and Swarthmore College are also rising in popularity. When you have competitively high SAT scores, the sky is the limit with regards to where you choose to apply. You don't even have to go out of the country, or too far from home; there are a number of impeccable institutions right in the Shanghai area, from the renowned Fudan University to Shanghai University.

Good SAT test taking strategies learned. I developed new skills and feel more prepared.
- Kevin Gonzalez (This student took our SAT preparation course)
Shanghai
Primary Course Venue:

Sheraton Shanghai Hongkou Hotel
59 Siping Road
Shanghai 200086, China

NOTE: We do NOT typically have staff at the venue, so email us before visiting the venue.
Meet a Shanghai SAT Tutor: Dan W.
Dan doesn't believe in force-feeding his students years of formulas, equations, and high school curriculum to help them get high SAT scores. Having graduated from Shanghai University with a degree in Biology as well as a degree in Music, Dan knows how to make sure the most important information is received by his students in a way that they understand, and he pulls from his comprehensive studies in Calculus, Biology, and complicated music theory to help his students retain information. If you find yourself a right-brain thinker, Dan is the tutor to see; he'll help you reprogram your brain to score higher on the math portions of the exam, as well as help strengthen your right-brain thinking.
Dan started as a tutor for his friends, which helped him to realize that he had a knack for making concepts easier to understand. Now that he's entering a prestigious MFA program at Fudan University, Dan specializes in helping high school juniors and seniors master the curriculum specific to the SAT exam. Having scored in the 99th percentile in math and the 98th in verbal, it's no wonder that Dan has helped his former students get into top-ranked schools around China.
When Dan's not studying for his own classes, teaching his students, or juggling the two, he really enjoys playing the violin and composing music, as well as going out with his friends, when he has the time.