SAT Prep Courses in Scottsdale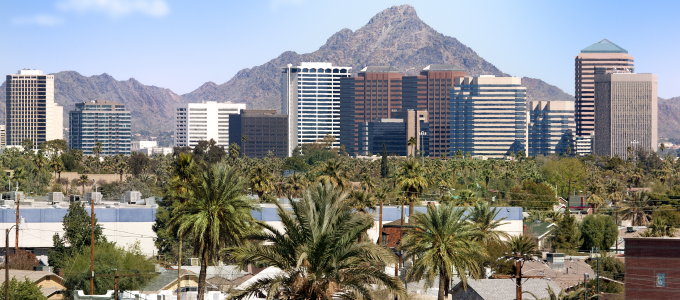 The Scholastic Assessment Test, or SAT, is administered to nearly 3 million prospective college students each year in the U.S., including right here in Scottsdale. Initially designed as an instrument used to measure reading, writing, and math skills deemed necessary for academic success at the college level, the SAT is also a critical part of the application process for many colleges and universities. As such, college hopefuls are not only expected to take the SAT, but also perform well in order to gain acceptance into their school of choice. While this may seem daunting for many prospective college students, our successes who that with the right foundation, students can reach their testing goals into their school of choice and Manhattan Review is here to help!
For over 15 years, Manhattan Review has been at the forefront of the test prep industry giving prospective college students access to a world-class SAT test prep services. Our boutique program is unlike any other, giving college hopefuls access to interactive online courses that are readily customizable into their own individual learning plan, the opportunity to participate in one-on-one sessions with a private tutor, as well as access to a host of other tools and resources such as practice tests that mimic the real SAT that the students will sit for. This unique offering of services not only has made our SAT test prep unprecedented because we have helped success achieve their testing goals, but it has also contributed to the long term academic and professional success.
All throughout Scottsdale and the surrounding communities, Manhattan Review has garnered a reputation working with the top talent in the area. We know this because each year, our past participants go on to achieve great things, starting with getting accepted into the top schools in Scottsdale, including the Scottsdale Community College, the University of Phoenix, Scottsdale Culinary Institute and Arizona State University. Our students also go on to attract the top employers in the Scottsdale, earning gainful employment with premiere employers such as APL, Dial, Discount Tire, Fender, Go Daddy, JDA Software, Kahala, Kona Grill, Magellan Health, United Blood Services, General Dynamics C4 Systems, Scottsdale Insurance Company, The Vanguard Group and CVS Caremark. With Manhattan Review, students get more than just SAT test prep - they get the knowledge and skills in which they can build the foundation for a successful future.

He helped us relate new vocabulary words with words we use everyday. I learned some excellent SAT tips and new vocab.
- Jessica (This student took our SAT preparation course)
Scottsdale
Primary Course Venue:

Manhattan Review GMAT GRE LSAT Prep
Scottsdale Teaching Center at the Garden Inn
7324 East Indian School Road
Scottsdale, AZ 85251

Phone: (480) 478-1309

NOTE: We do NOT typically have staff at the venue, so email us before visiting the venue.
Meet a Scottsdale SAT Tutor: Hope S.
Growing up in the nearby city of Tempe, Hope was always the kind of person that people wanted to be around. Add to that her brilliant mind and tenacity towards achieving her goals, and it was no wonder to those around her that she would one day become the successful professional that she is today. Starting with her exception academic achievements, including her performance on both the SAT and then later the GRE, Hope was poised to do great things before she even completed her educational tenure. And low and behold that is exactly what she has done from the minute she was hired to work for one of the top healthcare organizations in the Greater Scottsdale Area.
Before Hope ever thought about coming to work with our SAT test prep program at Manhattan Review, she enjoyed a meteoric rise to executive level management at her long time employer. Within just eight years, she went from an entry level accounts associate position to a Director of an entire unit. Hope loves to share her professional with her students because she not only wants to inspire them, but also wants them to know that the tools they need to accomplish the very same level of achievement that she has (or even more) is well within their reach. Since joining our team of elite professional tutors, Hope has played a pivotal role in helping students in Scottsdale to understand the importance of a solid academic foundation that starts with the appropriate knowledge and skills she has worked hard to instill in her students over the past five years. Our students love working with Hope not only because she is the embodiment of her name, but she also challenges her students to reach their goals, and never accept a defeatist attitude because they are capable of greatness and she helps them to believe it as well.