SAT Tutoring in Sao Paulo (Brazil)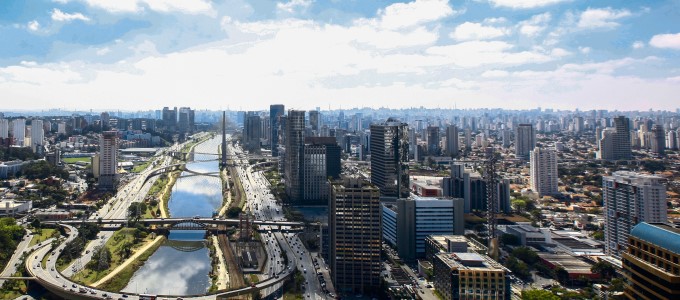 Manhattan Review is a valuable resource of SAT test preparation for Sao Paolo's students. For the ones, who prefer classical course prep, we offer in-person and online live group classes that are interactive and very convenient, with access from any location with the only condition being a good internet connection. Students who need a personalized approach in their studies can take advantage of our SAT private tutoring, working with senior SAT tutors online or onsite. This option is very flexible and is suitable to students looking for a customized approach to a high score on the SAT. Your instructor will create an individualized study plan based on your specific needs and weaknesses in order to improve your testing level. Our SAT expert tutors are experienced and very qualified, focusing on the most problematic student questions, and always there to give you the right strategies and tips to maximize your score. As an addition to our SAT prep courses and SAT one on one services, Manhattan Review provides students with SAT practice tests and top study materials to practice. Discover our different SAT prep options by getting in touch with us over the phone, via email or online. Our advisory service will connect with you and explain more of what we can offer you.
An average score of 1400 is competitive for entrance in almost every school in the USA. However, Manhattan Review recommends its students check what the required score of the university they would like to apply to is, especially if their targets are the most wanted educational centers in the country. Universities like Harvard, Columbia, Duke, Carnegie Mellon and Stanford have the highest score requirements for the SAT, and only good marks on your report card and an average score on the SAT will not be enough to gain entrance there. There is some difference in the score expectations between the government and public schools, as the latter ones usually want higher SAT results from their future students. From our experience, we would say that for prestigious schools a good score will be around 1500 and students need to set that target in their study plans, while for all the other schools 1400 will be enough to get accepted. Our tutors will help you in the process of achieving any score you need to enter your dream school.
Manhattan Review's world-class SAT services are proven by thousands of our former students, who filled out the admissions list of the most wanted postsecondary schools around the world. SAT applicants, working with us, have been accepted in top educational institutions like Harvard, Stanford, Yale, Georgetown, Cornell, MIT, Columbia University, Berkeley, University of Pennsylvania, Duke University, UCLA and countless others. Having degrees from highly selective schools in the educational world is a huge plus for your future career. Manhattan Review's former students work in many famous Fortune 500 companies around the globe such as Exxon Mobil, Wells Fargo, JP Morgan, Allianz, Bank of America and huge top ranked companies located in Sao Paolo like JPS, Microsoft, Apple, Oracle, Nubankk, Toyota and many more. Make a step towards your bright future today by joining Manhattan Review's test prep services in Sao Paolo. We will be happy to help you with all your educational and professional goals.
SAT Private Tutoring
Hours package 12 to 48 hours, Personalized 1-on-1 Tutoring, In Person or Live Online
SAT Private Course
12 hours in total, Personalized 1-on-1 Course, In Person or Live Online

He was able to break down difficult material. I was able to destruct and master the basic things I would need to get a good score on the SAT.
- Sade Catlyn (This student took our SAT preparation course)
Sao Paulo
Primary Course Venue:

Grand Hyatt Sao Paulo
Avenida das Nacoes Unidas 13301
Sao Paulo 04578-000, Brazil

NOTE: We do NOT typically have staff at the venue, so email us before visiting the venue.
Meet a Sao Paulo SAT Tutor: Karmen D.
Karmen, born in Sao Paulo, continued her high-performance education in University of Pennsylvania with a degree in Architecture. After 20 years abroad, she returns to her hometown to make her own company for interior designing. She started tutoring students as a second job while she was in New York City, and discovered this is another of her strong sides. She has been working with our SAT, ACT, TOEFL and IELTS students in New York, Sao Paolo and online.
Karmen's job with students gives her great satisfaction and pleasure. Her teaching style gives students more confidence, and is very fun and outgoing. Her students' success rate is high because of her productive sessions and personal approach to each one of them. Despite her busy schedule, she always finds a convenient time to meet with her students and contact them frequently. When she has some time off, she enjoys going to the beach and watching the sunset.