SAT Tutoring in Santa Monica (California)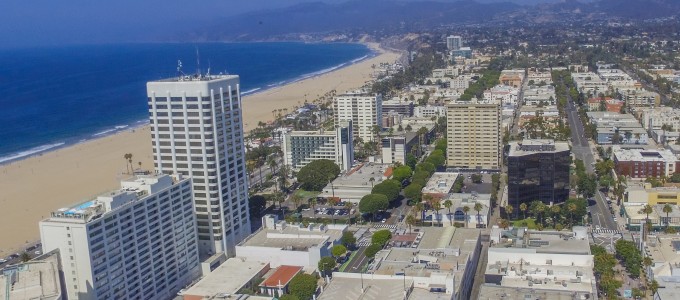 Students who are looking to prepare themselves for the SAT in the Santa Monica area face a high level of competition as the area becomes increasingly popular and the test continues to remain the most widely taken standardized test. Students may feel that the services of a private tutor are what is required to help them get ahead of the pack. Students looking for the best standardized test preparation options, including private tutoring, should look to Manhattan Review for the purposes of receiving assistance for the exam. Manhattan Review has been providing standardized test preparation for students in and out of Santa Monica since 1999. Students who choose to work with Manhattan Review for their SAT preparation can utilize their private tutoring either individually or in combination with other options such as group courses and practice exams as part of convenient combination packages that allow students to pick and choose as they see fit.
Students who choose to work with one of Manhattan Review's study options are able to utilize a wide variety of benefits to help them with the process of learning the material that is covered on the exam. Students who work with one of Manhattan Review's private tutors will be able to utilize an instructor who has many years of experience helping students with the exam, along with the ability to provide a flexible schedule and the ability to customize their lesson plan as they see fit to match the student's strengths and weaknesses as needed. Students who work with a Manhattan Review private tutor can also work with them either in-person or online depending on what they would prefer (an option that is also available for Manhattan Review's group courses), and students who work with the tutor in-person can utilize any mutually agreed upon convenient location in the Santa Monica area for their study purposes.
Students who choose to work with Manhattan Review for the process of preparing themselves for the SAT exam have managed to develop a greater knowledge of the material that is covered on the exam, and used that knowledge to achieve a higher score on the day of the standardized test. Students who have chosen to work with Manhattan Review for the process of preparing for the SAT have used their improved scores to get into a wide variety of schools in and out of the Santa Monica area, such as Harvard, Yale, Stanford, Princeton, UCLA, University of Chicago, Penn State, Vassar, Emory, Brown, Rice, Tufts, Massachusetts Institute of Technology, Columbia, and many others. Students have also used their academic backgrounds at these schools to help them with the process of gaining careers, including at Santa Monica based companies such as Universal Music Group and Red Bull, along with companies outside of the area. Call or email an academic program advisor to learn more.
SAT Private Tutoring
Hours package 12 to 48 hours, Personalized 1-on-1 Tutoring, In Person or Live Online
SAT Private Course
12 hours in total, Personalized 1-on-1 Course, In Person or Live Online

Funny, made things clear and related things to real life. The SAT / ACT course was very helpful, I don't think I would've improved my reading skills without it. This course also gave me strategies to break down a reading. I got a feel for the SAT and had practice in areas I struggled in.
- Niaema Fox (This student took our SAT preparation course)
Santa Monica
Primary Course Venue:

Manhattan Review GMAT GRE LSAT Prep
Santa Monica Teaching Center at the Sheraton
530 West Pico Boulevard
Santa Monica, CA 90405

Phone: (310) 401-6582

NOTE: We do NOT typically have staff at the venue, so email us before visiting the venue.
Meet a Santa Monica SAT Tutor: Tom J.
Tom J. has been helping a wide variety of students with their preparation for standardized tests such as the SAT and ACT since his own time in college at Brown, where he began assisting students to help earn additional income. He later returned to his hometown of Santa Monica and began working with Manhattan Review students to help them with the exams.
Tom's methods for assisting students with preparing for the day of their chosen exam are designed to help students figure out what they are strong and weak in before tackling the necessary subject matters, ensuring a more well-rounded performance when they take the test itself. In his spare time, Tom likes to play guitar and travel to colder climates to play ice hockey.