SAT Tutoring in San Diego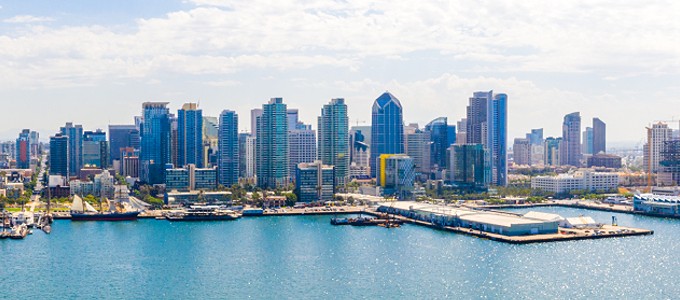 SAT private tutoring in San Diego (California)
Manhattan Review is an educational services firm and boutique test prep company in operation since 1999. With our team of classroom instructors and private tutors, we have helped thousands of students gain admission to top schools and universities. If you are getting ready for the SAT in San Diego, we have the right resources to help you see results. Leverage our experience and expertise to get an insider's look at this standardized exam.
If you were to look at the SAT year after year, test after test, you'd be able to fill in answers while you sleep. There is an underlying formulaic approach to the exam, and the same types of questions tend to appear on a recurring basis. That's the very essence of how a standardized exam operates. Of course, you don't need to deconstruct the exam from the beginning of time to know how to ace it.
Our company has done that for you. We have translated all this content and know-how into an easy-to-understand, accessible course syllabus. Easily absorb everything you need to know during several sessions with a successful SAT tutor. Whether you want to stay on the West Coast here in San Diego or travel to a different time zone, get the score you need to accelerate your academic journey.
Some of California's most competitive universities include Stanford University, University of California, San Diego, California Institute of Technology, San Diego State University. San Jose State University, Santa Clara University, University of San Diego, National University, and Point Loma Nazarene University. Get a top-percentile score, and you'll get the attention of world-class learning institutions like Stanford University or any other first-choice school. Where is your academic career going to take you? Work with one of our private tutors in San Diego, and the sky's the limited.
SAT Private Tutoring
Hours package 12 to 48 hours, Personalized 1-on-1 Tutoring, In Person or Live Online
SAT Private Course
12 hours in total, Personalized 1-on-1 Course, In Person or Live Online

My instructor goes into detail with every problem. I left this SAT course with new material learned and easier ways to solve problems, which helped me out a lot. With the material I learned here I was able to up my math test scores.
- Shaniqua (This student took our SAT preparation course.)
San Diego
Primary Course Venue:

Manhattan Review GMAT GRE LSAT Prep
San Diego Teaching Center at the Sheraton
1380 Harbor Island Drive
San Diego, CA 92101

Phone: (619) 819-0716

NOTE: We do NOT typically have staff at the venue, so email us before visiting the venue.
Meet a San Diego SAT Tutor: Bonnie S.
Born and raised in the Silicon Valley, Bonnie graduated from the University of California, San Diego. Here she honed her skill set through intensive studies in UI/UX – an emerging field centered on user experiences on website, a cornerstone for selling products and services online. She was able to bring this skill set to a major food industry company in the San Diego area, Jack in the Box. Behind the burgers and decadent delights, this scholar works her magic to enhance web traffic and create a compelling social media network.
Bonnie is taking a hiatus from her professional pursuits at the moment to acquire her Master's degree and catapult her career once again. During this interim period, Bonnie has become a vital member of the Manhattan Review private tutoring staff in San Diego. Insightful, accessible to her students, and soft-spoken, her approachable manner makes her well matched for the one-on-one learning environments.
Aside from brushing up on her computer programming skills and private tutoring, Bonnie also spends her time shopping at thrift stores, trying the newest trendy restaurants with her long-time beau, and adding to her collection of passport stamps as an avid traveler. Next on her list, zip lining in Belize!