SAT Tutoring in Riyadh (Saudi Arabia)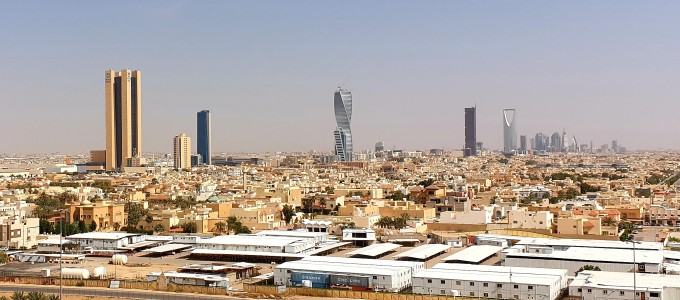 With the SAT being a potentially important step for high school students looking to demonstrate their test-taking skills to admissions committees, and its status as the most widely taken standardized test in the world, students may find themselves looking for private tutoring to ensure that they have individualized guidance to support them with the process of mastering the content covered on the exam. Students have been using Manhattan Review for private tutoring on a wide variety of standardized tests since 1999, and Manhattan Review is the best resource in the Riyadh area for students that are looking to receive private tutoring and other standardized test prep options for the SAT. Manhattan Review's private tutors can either be utilized individually, or in combination with the group courses and practice exams that Manhattan Review also offers as part of convenient packages for students looking for preparation assistance with the process of SAT study.
Students who work with Manhattan Review have access to a wide variety of benefits that allow them to get the most out of their course of study. Manhattan Review's instructors have many years of experience with helping high school students in and out of Riyadh with the process of preparing for the SAT, and the curriculums and practice exams Manhattan Review provides are updated on an annual basis to ensure that they are able to accurately reflect the most recent formatting and content of the SAT. Manhattan Review's private tutors can work with their students either online or in-person depending on what they think would be best for their course of study, an option that is also available for the group courses that Manhattan Review offers. Manhattan Review's private tutors also offer their students the ability to customize their lesson plan as they see fit to ensure the best possible coverage of their strengths and weaknesses.
High school students in the Riyadh area who have used Manhattan Review for the process of preparing themselves for the SAT exam have managed to take advantage of the benefits and study guidance that Manhattan Review offers to ensure that they are able to develop a stronger understanding of the material covered on the exam and subsequently earn a higher score on the day of the test. Students have used the guidance Manhattan Review has provided them and their subsequently higher scores to get into schools in the Riyadh area such as Riyadh Institute of Technology, and schools outside of the area such as Harvard, Yale, Stanford, UCLA, Kenyon, Bates, Penn State, University of Chicago, Massachusetts Institute of Technology, Oxford, Cambridge, and many others. Call or email one of Manhattan Review's academic program advisors today to learn more about the options that Manhattan Review can provide for the process of SAT exam preparations.
SAT Private Tutoring
Hours package 12 to 48 hours, Personalized 1-on-1 Tutoring, In Person or Live Online
SAT Private Course
12 hours in total, Personalized 1-on-1 Course, In Person or Live Online

He helped us relate new vocabulary words with words we use everyday. I learned some excellent SAT tips and new vocab.
- Jessica (This student took our SAT preparation course)
Riyadh
Primary Course Venue:

Sheraton Riyadh Hotel & Towers
King Abdullah Road, Al Wurud
Riyadh 12216, Saudi-Arabien

NOTE: We do NOT typically have staff at the venue, so email us before visiting the venue.
Meet a Riyadh SAT Tutor: Marcus A.
Marcus A. grew up in the Abu Dhabi area and attended Penn State before deciding to move to Riyadh once his education had been completed. He now helps students in the Riyadh area with preparation for standardized tests such as the SAT and ACT, including as both a group course instructor and a private tutor for Manhattan Review.
Marcus' methods for teaching students for exams such as the SAT are designed to be adjusted depending on whether the student chooses to work with him either in-person or online, and depending on the strengths and weaknesses of the student. When he is not helping students master the material on their standardized tests, he likes to visit his family in various parts of the world.