SAT Tutoring in Raleigh-Durham (North Carolina)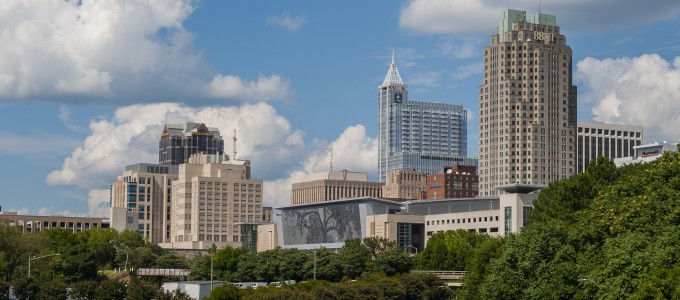 Manhattan Review offers the most advanced and customizable SAT tutoring services available. There are plenty of ways to prepare for the SAT, but we have created the most effective and efficient test prep strategy. For high school students already balancing a full course load, our study materials will make the SAT less strenuous and more understandable almost immediately.
We have analyzed the SAT over the years and have organized this knowledge into a high-quality, easy-to-understand course syllabus. In the hands of our enthusiastic and experienced private tutors, your SAT results will get the attention of the best undergraduate programs in the U.S. Work with one of these knowledgeable tutors in the Raleigh-Durham area and get equipped with all the tools you will need to succeed. Our private tutoring programs provide you with one-on-one attention from one of our world-class Raleigh-Durham SAT tutors. They will develop a personalized learning plan customized to your unique learning needs that will allow you to go into the SAT exam with the confidence to succeed.
Since 1999, our test prep services have helped thousands of students gain admission to some of the world's elite schools, from Harvard and Yale on the East Coast to Stanford and Cal Tech on the West Coast. Additionally, many of our former students in the Raleigh-Durham have chosen to take advantage of the in-state tuitions and have had the best colleges in North Carolina, including Duke and UNC, vying for their enrollment. Find out more about how our local private tutors can help you maximize your potential on the SAT.
SAT Private Tutoring
Hours package 12 to 48 hours, Personalized 1-on-1 Tutoring, In Person or Live Online
SAT Private Course
12 hours in total, Personalized 1-on-1 Course, In Person or Live Online

He was able to break down difficult material. I was able to destruct and master the basic things I would need to get a good score on the SAT.
- Sade Catlyn (This student took our SAT preparation course)
Raleigh-Durham
Primary Course Venue:

Manhattan Review GMAT GRE LSAT Prep
Raleigh-Durham Teaching Center at the Hilton
4810 Page Creek Lane
Durham, NC 27703

Phone: (919) 436-3748

NOTE: We do NOT typically have staff at the venue, so email us before visiting the venue.
Meet a Raleigh-Durham SAT Tutor: Meredith C.
Meredith attended the University of California – Los Angeles, studying Marketing, with a minor in Psychology. Even at the undergraduate level, Meredith enjoyed tutoring her peers and found herself well equipped when it came to counseling others. She loves teaching and has been working in classrooms and private tutoring sessions for more than six years now. Meredith has tutored more than 300 students in a wide range of subjects. As an SAT prep coach, she is astutely aware of individual learning styles and modifies her coursework accordingly. She is no stranger to motivating young scholars whose parents enrolled them in these courses.
Meredith finds new ways to engage and motivate her students, using her training to focus on the psychology of learning. With tips and techniques for taking the test, simplified formulas to make math easy and vocabulary games to make wordplay a bit whacky, she encourages her classroom to participate, collaborate and conquer the course material. Using these strategies and our world-class curriculum to reach her students has resulted in high praise of Meredith's work. With her own almost-perfect SAT score kicking off her productive path, Meredith is both a role model and a truly gifted educator.