SAT Tutoring in Oakland (California)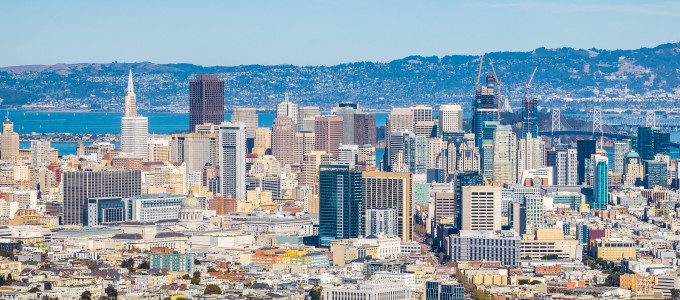 Since 1999, Manhattan Review has been offering engaging, effective, and comprehensive SAT preparation services. Our Oakland tutors are standing by to help you achieve your academic goals. We are pleased to extend options for area students which meet their learning and scheduling needs. Some of our clients prefer the dynamic atmosphere of a group course, interacting with other students who are also working toward the goal of attaining a high-percentile score on the SAT. Whether online or on-site, our instructors cultivate an interactive community. Other students find that they would like to invest their time in a customized and intimate setting with a mentor in one-on-one tutoring, also offered both in person or online. In addition to whichever course you choose, Manhattan Review is the author of the widely respected Turbocharge Your Prep series of SAT guidebooks as well as high-quality practice tests, offering a true-to-life experience for students to have a clearer understanding of their strengths and weaknesses. Learn more about Manhattan Review's superior SAT programs by contacting our Oakland office today.
With more people applying to post-secondary programs every year, the number of people taking the SAT has increased. Annually, more than 2.1 million prospective students take the SAT, making it one of the most widely taken standardized test in the world. While the average composite score is approximately 1050, students who are hoping to enter elite programs are expected to earn at least a 1300, with some selective colleges expecting at least a 1400. Manhattan Review hires the instructors and private tutors in the industry who are trained in our proven methodology and given top-quality materials to create an effective experience for our clients who are hoping to join the ranks of admitted students to the top programs in the country. Manhattan Review's Oakland SAT learning plans consistently produce high scores for students who complete the courses and devote sufficient effort to their studies.
Former Manhattan Review SAT students have been admitted to some of the most elite research universities and liberal arts colleges, including University of California at Berkeley, Stanford, Harvard, the Massachusetts Institute of Technology, the University of Pennsylvania, Duke, Johns Hopkins, the University of California at Los Angeles, the University of Michigan, Swarthmore, Tufts, the College of William & Mary, the University of Virginia, the California Institute of Technology, and many more. A large number of our former SAT clients have gone on to work for prominent companies, including Clorox, Google, Netflix, Uber, Wells Fargo, Visa, and many more. Invest the time and energy in your future now with Manhattan Review's SAT prep courses and SAT private tutoring.
SAT Private Tutoring
Hours package 12 to 48 hours, Personalized 1-on-1 Tutoring, In Person or Live Online
SAT Private Course
12 hours in total, Personalized 1-on-1 Course, In Person or Live Online

I like his walkthrough of the problems. Also the strategies he gave. It helped me improve my English and writing. I went up on my SAT scores.
- Jeleine Toussarz (This student took our SAT preparation course)
Oakland
Primary Course Venue:

Manhattan Review Prep
Hilton Oakland Airport
1 Hegenberger Rd
Oakland, CA 94621

Phone: (212) 316-2000

NOTE: We do NOT typically have staff at the venue, so email us before visiting the venue.
Meet an Oakland SAT Tutor: Omer M.
Omer M. is an Oakland native who moved to the east coast of the US for 10 years before returning in 2015. He first left California to attend NYU to get his degree in theater. After completing his degree, he began acting in small house productions and performing in art installations. After a few years he pursued tutoring as well and realized how well training in acting complimented explaining concepts and working one-on-one with students.
When he moved back to Oakland, Omer was excited to continue on the Manhattan Review team where he has helped hundreds of students gain admission to their top-choice schools. Omer continues to act in Oakland, and when he is not with his students or taking the stage, he enjoys attending art shows and exhibitions.