SAT Tutoring in New Haven (Connecticut)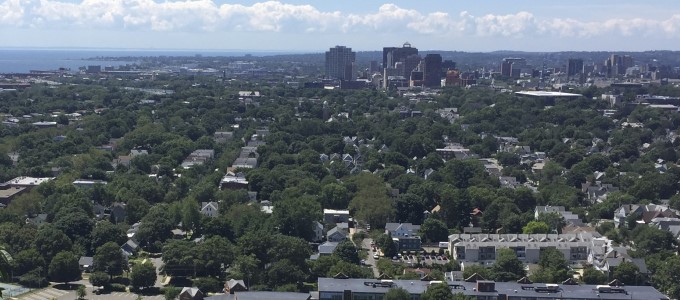 New Haven students interested in their highest possible SAT scores should take advantage of Manhattan Review's local SAT prep services. Test-takers can reach optimistic SAT score goals with our one-on-one SAT tutoring or on-site SAT prep courses in New Haven as well as our online SAT instruction and SAT practice tests. Founded in 1999, Manhattan Review is a high-end educational services company with a strong and lengthy track record of preparing students for elite test scores and selective university acceptance. Our SAT learning plans feature comprehensive course materials, innovative instructional methodologies, and the most qualified SAT educators available in New Haven. Our students learn how to use effective study plans to build up areas of weakness, how to approach each section of the test strategically, and how to manage common testing issues such as anxiety. Our flexible scheduling plans allow New Haven students to get started right away on increasing their SAT scores, and all types of SAT learners can find a course option that is perfect for their preferred learning style.
Acceptance rates at selective universities are almost always inversely proportional to the average SAT scores of admitted students. Higher mean SAT performance is correlated to lower rates of admission, and rankings such as those published by U.S. News & World Report are actually calculated partially from test scores. The SAT is also seen by universities as a "level playing field" that, unlike GPA, is not affected by variations in high school curricula. This notion of the SAT as the "great equalizer" is debatable, but ultimately irrelevant for undergraduate applicants – standardized testing will remain an integral part of the university admissions process for the foreseeable future. Students who wish to gain acceptance to highly selective universities must produce high test scores. While the number of "test-optional" schools is slowly increasing, nearly all of the institutions ranked in the top 50 require all applicants to submit scores for either the SAT or the ACT. This is actually good for students, because rigorous SAT prep develops academic skills that are important for success in college coursework.
Manhattan Review's SAT prep courses and SAT private tutoring in New Haven and other cities have helped thousands of students secure acceptance to great schools such as Harvard, the Massachusetts Institute of Technology, Stanford, Yale, Princeton, UC Berkeley, Johns Hopkins, Columbia, Brown, the University of Pennsylvania, Williams College, Swarthmore, Georgetown, Duke, Vanderbilt, the University of Virginia, Northwestern, Carnegie Mellon, Washington University in St. Louis, the College of William & Mary, and countless others. Employers compete to hire graduates of the best universities, and Manhattan Review's past test prep clients are now employed by many of the best firms in the United States. Fortune 500 companies, including Twenty-First Century Fox, Walgreens Boots Alliance, United Technologies, JP Morgan Chase, and Bank of America, currently employ former Manhattan Review clients. Some of our former students work for organizations in New Haven, such as Amphenol Corporation, Peter Paul Candy Manufacturing Company, Premier Education Group, and Yale New Haven Hospital. Start improving your future prospects today by contacting Manhattan Review for more information on our SAT prep services for students in New Haven.
SAT Private Tutoring
Hours package 12 to 48 hours, Personalized 1-on-1 Tutoring, In Person or Live Online
SAT Private Course
12 hours in total, Personalized 1-on-1 Course, In Person or Live Online

Good SAT test taking strategies learned. I developed new skills and feel more prepared.
- Kevin Gonzalez (This student took our SAT preparation course)
New Haven
Primary Course Venue:

Manhattan Review GMAT GRE LSAT Prep
Yale Teaching Center at the Study
1157 Chapel Street
New Haven, CT 06511

Phone: (203) 672-0680

NOTE: We do NOT typically have staff at the venue, so email us before visiting the venue.
Meet a New Haven SAT Tutor: Angelique G.
Angelique G. is a graduate of the University of Connecticut (bachelor of arts in English) and Boston College (master of arts in English). Originally from Concord, New Hampshire, her undergraduate studies were supported by an SAT-based merit scholarship (her scores were in the top 1% of all students). Her SAT students have been accepted to elite public and private universities in the United States.
Angelique has a total of 10 years of experience as a classroom instructor and individual tutor for the SAT and the ACT. She recently joined Manhattan Review's team of New Haven educators after working for us in New York City for several years. Angelique is currently a full-time SAT educator with a busy schedule, but she tries to make time for hobbies such as yoga and meditation.