SAT Tutoring in Dublin (Irland)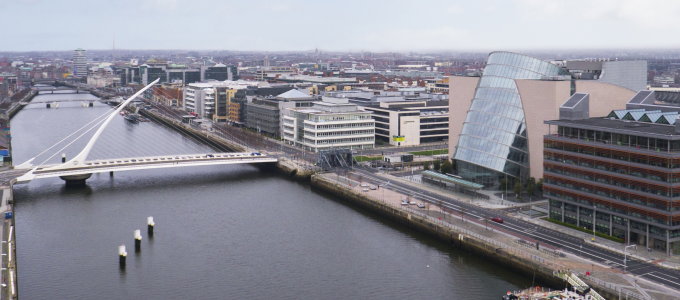 The Scholastic Assessment Test, or SAT, is one of the most widely administered standardized tests all over the world, including in Dublin. In doing so, prospective college students are charge the responsibility of not only taking the SAT as mandatory part of the application process, but if they desire a particular college or university, they must achieve a high enough score to outperform their competition in order to gain that desired acceptance. Students, like you, have found the benefits of utilizing a private tutor for SAT preparation have far outweighed not using one. Manhattan Review has the industry's best private tutors, who are guaranteed to help you achieve your testing goals and more.
For over 15 years, Manhattan Review has been providing prospective college students with top rated SAT test prep services unlike any other in the world. How exactly do we accomplish this goal? For starters, we offer students state-of-the-art interactive online courses that they are free to fully customize to meet their unique learning needs and availability constraints. Our other tools and resources, such as SAT practice tests, are the perfect accompaniment to the online courses. In addition, and perhaps one of the biggest reasons students seek out our SAT test prep services is because of our world-class professional tutors. Unlike any other test prep services, at Manhattan Review we take the time to recruit only the top talent from all around the world, giving our students access to only the best.
The greater Dublin Area has taken notice of our commitment to excellence and in helping to develop up and coming talent in Dublin, which contributes to our success. As a result, we are the most sought after SAT test prep services around. However, this success would mean nothing to us if it didn't translate to benefits to our students. And it does. All of the top colleges and universities in Dublin, including the Dublin Institute of Technology, the University of Dublin, the Dublin City University, the Royal College of Surgeons, the Institute of European Affairs, the Dublin Business School, the National College of Art and Design, the National College of Ireland, the Economic and Social Research Institute, Griffith College of Dublin, The Gaiety School of Acting and New Media Technology College, have all proudly accepted our past participants. For prospective college students this means having an advantage over the competition, as they are able to gain acceptance into the best schools and programs, which will undoubtedly lead to both future academic and professional success.
SAT Private Tutoring
Hours package 12 to 48 hours, Personalized 1-on-1 Tutoring, In Person or Live Online
SAT Private Course
12 hours in total, Personalized 1-on-1 Course, In Person or Live Online

I like the amount of attention given to the topic and the instructor helped very much. She did a great job! My score on my diagnostic SAT went up 260 points!
- Chelsea (This student took our SAT preparation course.)
Dublin
Primary Course Venue:

Hilton Dublin
Charlemont Place
Dublin 2, Ireland

NOTE: We do NOT typically have staff at the venue, so email us before visiting the venue.
Meet a Dublin SAT Tutor: Liam D.
Since he was a young boy growing up just outside of Dublin, Liam always wanted to be college professor at the prestigious Dublin Institute of Technology, just like his dad was. Without any help and a lot of hard work and perseverance, including earning a score in the 99th percentile on the SAT, Liam was able to achieve his goal, obtaining his dream job well before most have even established any real footing in their careers. Liam believes and tells his students at Manhattan Review all the time that it was absolutely because he had terrific mentor, that he was able to reach his goals at all, much less well before he intended to. That's why he is so passionate about being a professional tutor at Manhattan Review.
Since joining our team of elite tutors, Liam has been instrumental in helping us to deliver the very best SAT test prep services around. And because Liam is a college professor by day with an exceptional record accolades for both teaching and consulting work in the field of communications technology, he has an intimate knowledge of what students are dealing with and what it is that they need in order to overcome those challenges. He then uses that information to enhance his one-on-one tutoring sessions with his students at Manhattan Review. As a result, his students are all the more endeared towards him as a person and as a professional. When he's not working with students at Manhattan Review in Dublin, he spends a great deal of time traveling around the world with his wife, Melissa, and their five year old son, Jason.