SAT Tutoring in Denver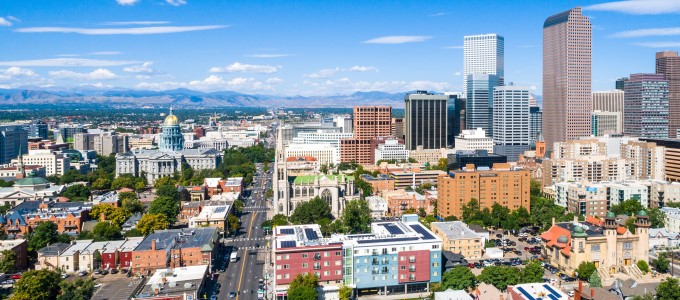 The Scholastic Assessment Test, or SAT, is one of the most rigorous standardized tests used across the country and throughout the world. In fact, the test is administered nearly 3 millions times a year to perspective college students, with the sole purpose of measuring college readiness. Although a high grade point average is desirable to most of the top colleges and universities, the SAT often gives many students the competitive edge they need to gain acceptance to their program and school of choice.
At Manhattan Review, we specialize in helping students achieve their highest score possible on the SATs, since 1999. Through a unique combination of employing elite professional tutors, interactive online courses and practice tests, students are given the necessary tools and resources to ace the SATs. The best part about our program is that it is a la carte, meaning the student designs it. No matter how busy your schedule is we can work with you around your scheduling commitments. No other program has the flexibility or access to state-of-the-art resources like Manhattan Review, which is why we continue to remain number one in test prep services in Denver.
Manhattan Review has enjoyed a long time reciprocal relationship with the Mile-High City since establishing our Denver site. Over the years, the top local colleges and universities, both public and private, have consistently recruited past participants of the Manhattan Review Denver SAT test prep program. The same is true for the local employers as well. Year after year, the top employers in Denver like Edward Jones, Charles Schwab & Co., DIRECTV, Western Union and United Airlines, hire students from Manhattan Review test prep because like the students that have come before them, they represent the top academic talent and show promise professionally.
SAT Private Tutoring
Hours package 12 to 48 hours, Personalized 1-on-1 Tutoring, In Person or Live Online
SAT Private Course
12 hours in total, Personalized 1-on-1 Course, In Person or Live Online

I like the amount of attention given to the topic and the instructor helped very much. She did a great job! My score on my diagnostic SAT went up 260 points!
- Chelsea (This student took our SAT preparation course.)
Denver
Primary Course Venue:

Manhattan Review GMAT GRE LSAT Prep
Denver Teaching Center at the Hyatt
650 15th Street
Denver, CO 80202

Phone: (303) 309-4028

NOTE: We do NOT typically have staff at the venue, so email us before visiting the venue.
Meet a Denver SAT Tutor: John H.
John's story is one of Manhattan Review's most unique and proud stories. Before joining Manhattan Review in Denver in 2012, John spent twenty years as a decorated solider in the United States Air Force. Hailing from a small town near Tulsa, Oklahoma, John grew up on a farm, where he first realized his loved for flying. Although he had always planned to either become a pilot or work as an aerospace engineer, when he turned 18, his plans were deterred a bit when he decided to enlist in the United States Air Force.
While serving in the Air Force, John studied for and passed the SAT with a score in the 99th percentile. During his preparation for the SAT, John began to realize that he had an aptitude for tutoring. On Base, he would organize SAT prep groups for his peers, which is how he picked up the nickname "the professor." For nearly ten years, John helped countless soldiers ace their SAT, before retiring from the Air Force.
After leaving the air force, John went to work for a reputable global aerospace company as an engineer, thanks to his experience in the Air Force. Within five short years, John managed to engender the same level of leadership in his department that harkened back to his days in the Air Force, which is precisely why he is a great fit at Manhattan Review in Denver.
In addition to his wealth of experiences in both the Air Force and as an engineer, John is a natural teacher, which is what we look for in our world-class SAT professional tutors. Although he has only been a tutor with Manhattan Review in Denver for three years, having someone like John on staff speaks to the caliber of professionals that we offer to students in our esteemed SAT test prep program.