SAT Tutoring in Dallas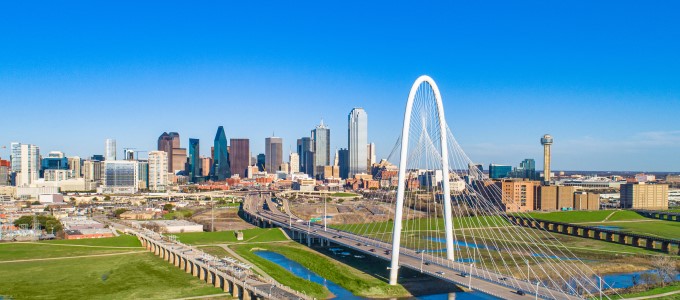 SAT private tutoring in Dallas (Texas)
With the support of Manhattan Review's private tutoring services in Dallas, you can leverage the best resources in the industry. Our company has been cultivating a highly successful course syllabus since 1999. Since that time, we have seen students off top the best-ranked schools, including Harvard, Yale, Princeton, CalTech, MIT, Williams College, Wellesley, and many more.
A high SAT score helps bolster your college applications, helping secure your admission at competitive schools with a sea of candidates. Differentiate yourself, so you can stand out and impress the decision-makers behind the desk. Whether you plan on becoming a doctor, engineer or pursue a creative path through a liberal arts program, you'll need to prove your potential through top-percentile SAT results.
Our private tutoring services offer students one-on-one help from an instructor with proven results. This teacher will hone in on your unique learning needs to carve out your customized learning plan. Need to brush up on the core math formulas from your freshman and sophomore years? Worried that the pressure of a timed test will distract you during reading comprehension? Whatever you want to work on improving, your private tutoring sessions will focus on helping you grow your score.
Especially for high school students juggling a full course load, these services are geared toward saving time and sparing energy. Don't simply read through the dense how-to textbooks from the library or the bookstore. Instead, approach this exam by teaming up with our insider experts. We know exactly how the exam works; what types of questions will appear; and the ways you can stretch your point scoring even when you don't know the answer. Take advantage of the ample knowledge and experience from our boutique educational services firm, now with locations spanning cities across the globe.
If you want SAT tutoring that is molded to suit you, sign up to learn from our custom course syllabus. Then you can secure your entry at in-state schools such as University of Texas at Austin, Texas A&M University, Rice University, University of Houston, University of North Texas, Baylor University, Texas Tech, University of Dallas, University of Texas – Dallas, and other promising prospects for the rising professional.
SAT Private Tutoring
Hours package 12 to 48 hours, Personalized 1-on-1 Tutoring, In Person or Live Online
SAT Private Course
12 hours in total, Personalized 1-on-1 Course, In Person or Live Online

I learned a lot of effective strategies for SAT writing/verbal.
- Taahirah Ali (This student took our SAT preparation course)
Dallas
Primary Course Venue:

Manhattan Review GMAT GRE LSAT Prep
Dallas Teaching Center at the Sheraton
400 North Olive Street
Dallas, TX 75201

Phone: (214) 254-3620

NOTE: We do NOT typically have staff at the venue, so email us before visiting the venue.
Meet a Dallas SAT Tutor: Marcus N.
Marcus has worked at the American National Bank of Texas for the past 12 years. He received both his Bachelor's and Master's degrees in Economics at University of Texas – Dallas. He started tutoring at Manhattan Review in 2009, helping students get accepted into their first-choice schools with higher SAT scores and solid college applications. A Texas native with an advanced degree, Marcus is especially proficient when it comes to the higher education offerings at the local level.
Highly accomplished and results-driven, Marcus is lean Six Sigma Black Belt certified with expertise in cost reduction. As an expert in resolving complex financial challenges, his impeccable problem solving skills are well matched to SAT study and strategy. In his performance reviews, sis professional colleagues have commented that he possesses solid leadership skills, communication and interpersonal skills.
Marcus loves to travel and has spent time in France, Switzerland, Holland, Morocco and the Congo. He also enjoys wine tasting, barbecuing, and rooting for the Dallas Mavericks at the American Airlines Center.