SAT Tutoring in Cleveland (Ohio)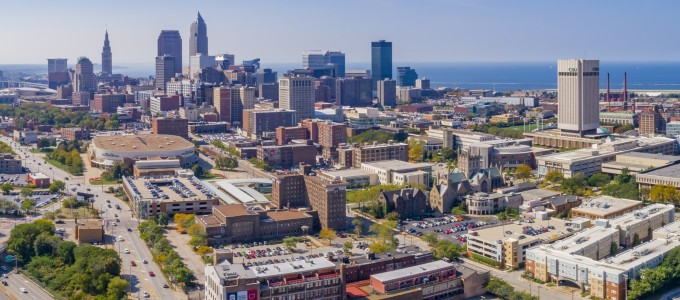 With the SAT exam covering a wide range of material, students who are looking to properly prepare themselves for it may find that they need the assistance of a private tutor to help them thoroughly understand the material that is covered on the exam. Manhattan Review has been providing students in the Cleveland area with private tutoring and other standardized test preparation services since 1999, and is the best resource in the Cleveland area for students who are looking to prepare themselves for the SAT. Students who work with Manhattan Review have a variety of different offers to choose from that can be taken either individually or in combination with one another, with potential options including group courses, private tutoring, and practice exams. Students who work with Manhattan Review can also potentially utilize the benefits that come with each of these options to their advantage in their course of study.
Students who work with Manhattan Review instructors will find that they are highly experienced with helping a wide variety of students with their SAT preparation, and remain up to date with the exam and its rules. Manhattan Review's practice tests are also kept updated on an annual basis to ensure that they accurately reflect the exam's formatting and content. Manhattan Review's group courses and private tutoring options can be utilized either in-person or online depending on what the student feels is best for their course of study. Students who work with a private tutor in-person can meet their instructor at a mutually convenient location in the Cleveland area that allows for both parties to have an easier commute, and students who work with a private tutor can have their customized as they see fit to ensure that they can get the most out of their tutoring sessions by covering what they feel would be best.
Students who have worked with a Manhattan Review instructor during the process of covering the material on the SAT have gained a stronger knowledge of the exam content that has served them well, both in terms of giving them a generally stronger base of knowledge and in helping them through the process of gaining a higher score. Students who have utilized Manhattan Review during the process of preparing for the SAT exam have gone on to use their scores to gain admission at schools such as Harvard, Yale, Stanford, Case Western Reserve, Cleveland State University, Columbia, Kenyon, University of Chicago, New York University, Tufts, Rice, Loyola, and many more. Students have also used their academic backgrounds at these schools to gain employment at a variety of different companies, including such Fortune 500 companies as Microsoft, Dell, Walmart, Apple, Bank of America, JP Morgan and Chase, and many more. Call or email an academic program advisor today to learn more.
SAT Private Tutoring
Hours package 12 to 48 hours, Personalized 1-on-1 Tutoring, In Person or Live Online
SAT Private Course
12 hours in total, Personalized 1-on-1 Course, In Person or Live Online

I like his walkthrough of the problems. Also the strategies he gave. It helped me improve my English and writing. I went up on my SAT scores.
- Jeleine Toussarz (This student took our SAT preparation course)
Cleveland
Primary Course Venue:

Manhattan Review Prep
Hilton Cleveland Downtown
100 Lakeside Ave E
Cleveland, OH 44114

Phone: (212) 316-2000

NOTE: We do NOT typically have staff at the venue, so email us before visiting the venue.
Meet a Cleveland SAT Tutor: Will F.
Will F. has been helping students in the Cleveland area with a variety of standardized tests, including the SAT and ACT exams, since his own time as a college student, and now works as an instructor for those same exams with Manhattan Review. Will came to the Cleveland area to study at Case Western Reserve University, and graduated with a Master's in education.
Will's years of experience with helping students prepare for their respective standardized tests while also studying how to be an educator has given him the experience and resources to best guide his students in the way that suits their learning style the most. When he is not teaching or tutoring students in some capacity, Will spends his free time with friends or family.