SAT Tutoring in Berlin (Germany)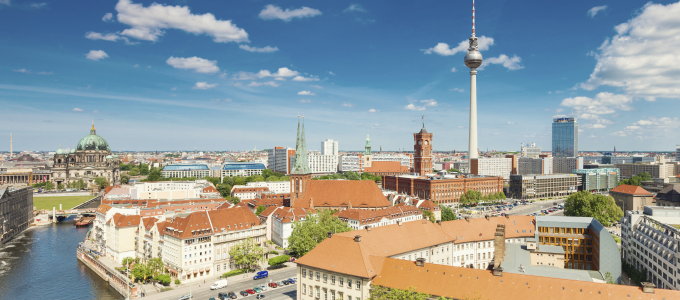 Upper-percentile SAT scores are usually the result of experienced instruction and focused student effort. Manhattan Review in Berlin is a test prep company that offers all of the services necessary for SAT success, including traditional SAT prep courses, SAT classes in online interactive format, SAT private tutoring, and SAT practice tests. We have been teaching SAT prep to students around the world since 1999, and the high quality of our services has been demonstrated by the success of our students, who have studied at top universities and built prosperous careers after graduation.
Manhattan Review's customized private SAT tutoring is the most rigorous and practical method of test prep available in Berlin. Our tutors evaluate relevant student attributes such as SAT strengths and weaknesses, high school courses taken, desired score ranges, and optimal learning style to create individual learning plans, which are then implemented by the industry's most qualified SAT educators using Manhattan Review's cutting-edge methods of instruction. Berlin students seeking to maximize their SAT scores cannot find a better way to prepare for the test.
Most universities that require standardized testing will accept either the SAT or ACT, but at elite universities, the majority of students choose the SAT. At Princeton University, 80% of enrolled students chose to submit SAT scores, versus just 36% for the ACT. At the Massachusetts Institute of Technology, 872 of 1,043 members of the latest freshman class (about 84%) took the SAT; only 440 (42%) took the ACT. Obviously, some of these students are submitting scores for both tests, but the preference for the SAT at the most selective institutions is still clearly shown by these statistics.
The 2016 SAT is a completely redesigned assessment that is intended to enhance the test's relevance, fairness, and accessibility. Content revisions focus on the skills most needed for postsecondary study, and the College Board has tried to limit the testing advantages of wealth and educated family backgrounds. Many students are aware that free video-recorded lessons on SAT prep are available online from Khan Academy. As laudable as these efforts are, this type of instruction rarely produces optimal results due to a one-size-fits-all approach to teaching.
Manhattan Review's customized private SAT tutoring and SAT prep courses offer all of the advantages of interaction with a highly qualified SAT instructor and a history of results over many years. Our students have been accepted to some of the most exclusive universities in the world, including Stanford, Harvard, Princeton, Yale, Dartmouth, the University of Pennsylvania, and the University of Chicago. Our former students have also succeeded professionally, with rewarding careers at Fortune 500 companies, Berlin firms, and public-sector organizations of all types. Contact us today for more information on how we can help you become as accomplished as our past students.
SAT Private Tutoring
Hours package 12 to 48 hours, Personalized 1-on-1 Tutoring, In Person or Live Online
SAT Private Course
12 hours in total, Personalized 1-on-1 Course, In Person or Live Online

I learned a lot of effective strategies for SAT writing/verbal.
- Taahirah Ali (This student took our SAT preparation course)
Berlin
Phone: +49-30-9173-4902

Primary Course Venue:

Strausberger Platz 9
10243 Berlin
Germany

NOTE: We do NOT typically have staff at the venue, so email us before visiting the venue.
Meet a Berlin SAT Tutor: Heike B.
Heike B. is originally from Hamburg, but her family emigrated to the United States when she was 14. She attended high school in the Detroit area, where she was a member of a champion debate team, scored a 2290 on the SAT, and graduated in the top 5% of her class. She completed a bachelor's degree in comparative literature at the University of Chicago, and returned to Germany in 2014.
Heike has now been an SAT tutor for six years, and has helped students meet the requisite SAT score ranges for acceptance to the University of Pennsylvania, Yale, Princeton, Vanderbilt, and Dartmouth. Heike's future plans include graduate study, with the long-term goal of becoming a professor. In her spare time, she enjoys running, watching American sitcoms, and playing Scrabble.